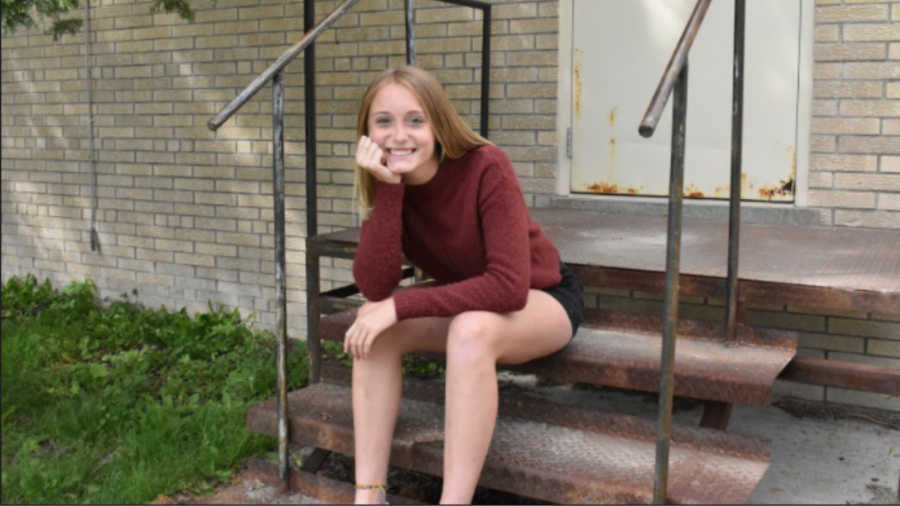 Hey guys!! It's Brooklyn Branstiter. I am a 16-year-old in 11th grade. This is my first year on the Spud. I am the daughter of Shauna and Aaron Branstiter. I have one brother, Landyn Branstiter - a freshman in the high school this year. I have three dogs and two cats. My dog's names are Sassy, a golden retriever, Rocky, a shih-poo, and Hippo, an English bulldog. My cat's names are Apollo, a hairless sphynx, and Charlie, a rescue. 
This year I am a part of the girls' tennis team and I manage for the softball team. I am also a member of Key Club. For fun, I love going on late night drives with my friends, making bracelets, watching How I Met Your Mother, and walking my bulldog! 
After high school, I want to go to college and get a degree to be an elementary school teacher. I would also love to be a speech therapist. When I have concluded college I want to have a family of my own!
Brooklyn Branstiter, Staff Writer
Nov 24, 2020

Thanksgiving Thanks

(Story)

Nov 16, 2020

Fall Sports Wrap-Up: Coaches Perspective

(Story)

Nov 06, 2020

Boy's Tennis Recap

(Story)

Oct 27, 2020

Halloween in Other Countries

(Story)

Oct 19, 2020
Oct 08, 2020

Competition Cancellation

(Story)

Sep 24, 2020

Mrs. Kelsey Ramos: English

(Story)

Sep 17, 2020

Sharing the Halls?

(Story)

Sep 03, 2020

Volleyball Preview 2020

(Story)