Fall Sports Wrap-Up: Coaches Perspective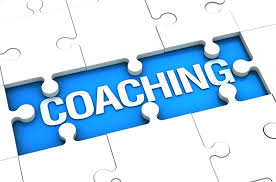 Winter sports are starting practices and getting things rolling. This means that fall sports are over for the year. While this affects the players majorly, how does it affect the coaches? Do they think about how the season goes once it is over? For this article, I have interviewed Coach Mills, boy's tennis head coach, and Coach Seebohm, boy's football head coach.
Coach Mills is new to coaching tennis. This was his second year coaching boy's tennis. He does have plenty of experience coaching with his 23 years for baseball and softball. His favorite thing about coaching is making a difference in kid's lives. He says, "Helping them understand their goals and helping them achieve them is a very important aspect of coaching." He feels it is part of his job to show the players how to, not only be a better teammate but a better person. Coach Mills believes strongly in the fact that there is a correct way to win and lose, and it is all in the attitude. 
Considering the obvious obstacles [with Covid19] and lack of team members, Coach Mills believes the season went well. He felt as if every player had major improvements from last year. His number one goal for next year is "Recruiting players to have a big team." The next goal is "Researching drills for the boys to continue improving their skills and knowledge. We have come a long way, but there is always room to improve."
When asked if he was planning on coaching next year, Coach Mills stated, "Definitely, because I am really enjoying coaching tennis and would love to continue for a while. We need consistency for the team and I would love to be a part of that. I have learned so much and I feel like I can take this team much further." He said that with the players that are on the team right now, there should be some very good matches next season. Coach Mills is looking forward to next season. 
Coach Seebohm has been coaching since 1999. In 1999 he coached beside Coach Tomlin in Alliance. Ever since then he has been either an assistant coach or head coach. This year he was the head coach for the boy's football season. His favorite thing about coaching is the relationships he makes with the kids he works with. He says, "I get to see them at their highest and lowest. It's a blessing that every day I get to work with them and something I am very thankful to have the opportunity to do."
The record for the boy's football team in Alliance would show a not so great season, but coach Seebohm said if you were at every game and saw the dedication that the boys put in every game, you would say otherwise. Coach Seebohm states, "if anybody was at the games, they would know that we were right there in every single game at one point or another (except for the last one where we had a lot of players out due to quarantines)."
Coach Seebohm and the other coaches keep the goals for the season consistent. The main goal is helping the players develop into great young men that will contribute to not only our community but society. He wants the boys to gain a strong work ethic so that it can spill over into all aspects of their lives. Coach Seebohm says that he wants the boys to continually get better every day, on and off the field. 
The fall sports have come to an end, but coaches and players are satisfied and grateful for how their season went. We will see the boy's tennis team and Coach Mills out on the tennis court and the boy's football team and Coach Seebohm out on the field next season. The SPUD wishes the upcoming winter sports luck with their season!
About the Contributor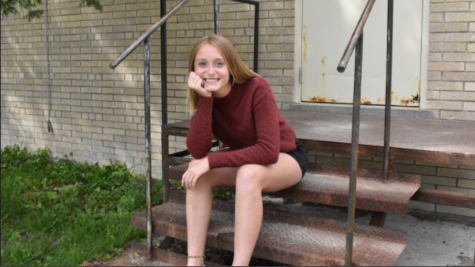 Brooklyn Branstiter, Staff Writer
Hey guys!! It's Brooklyn Branstiter. I am a 16-year-old in 11th grade. This is my first year on the Spud. I am the daughter of Shauna and Aaron Branstiter....