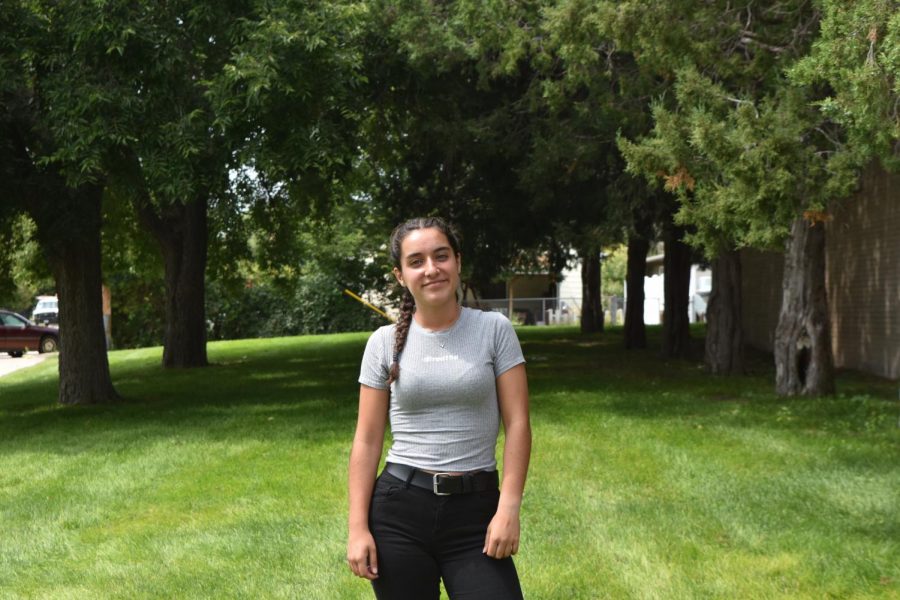 Heyy! My name is Violeta, I am
an exchange student from Spain. My host family is Lisa and Chance Splattstoesser. I like being here and have a new experience and meet new friends and a new culture.
In Spain I played field hockey, and here I am practicing softball, I really like this team and sport. My hobbies are watching series and hanging out with my friends.
Violeta Roca, staff writer
Mar 30, 2020

Coronavirus in Spain

(Story)

Mar 25, 2020
Mar 20, 2020
Mar 10, 2020

International Women's day

(Story)

Feb 27, 2020
Feb 19, 2020

An Exchange Students Experience

(Story)

Feb 12, 2020

Spain carnival in the middle school

(Story)

Jan 16, 2020
Jan 10, 2020

Mediterranean diet

(Story)

Dec 13, 2019

Christmas gifts in Spain

(Story)

Dec 10, 2019

Christmas food in Spain

(Story)

Nov 21, 2019
Nov 14, 2019
Nov 06, 2019

Spain School Schedule

(Story)

Oct 17, 2019

Winter expectations

(Story)

Oct 09, 2019
Sep 12, 2019

FOUR FOREIGN FACES

(Story)