Winter expectations
Hang on for a minute...we're trying to find some more stories you might like.
Can you imagine a winter without snow and the lowest temperature being 45 degrees? So this is the usual winter in Barcelona, Spain.
Rarely there is snow on the streets of this big city of Catalonia, Spain. People have seen snow, but not like you Nebraskans. They don't get up and see the snow through their windows.
People who go skiing have to travel to the north of Catalonia or France, although Andorra is an option, located between the both places mentioned before. However, if you travel by car, you have to drive for almost 3 hours. A lot of people travel there, up to three times a year or more, but a lot of people have never seen snow in their life. In my case, I have seen snow 10 times in my life before I arrived here.
The center of Catalonia has periods of the year where they have snow, although the temperature is not as low as here in Nebraska. When my host family explained winter to me, you could see the temperature at -30 degrees. I could not believe them. That was something I thought only occurred in Alaska. It is normal here, and people are really used to it, so the only thing I can do is assimilate and enjoy it.
When I return to Spain I am not going to see snow anymore. The first day that it was really cold for me was at softball practice, and the girls on the team told me that this was nothing. They said the season will be more cold than that day. It is going to be cool living in a winter like this one for one year. However, I will have to buy really warm clothes for it.
About the Contributors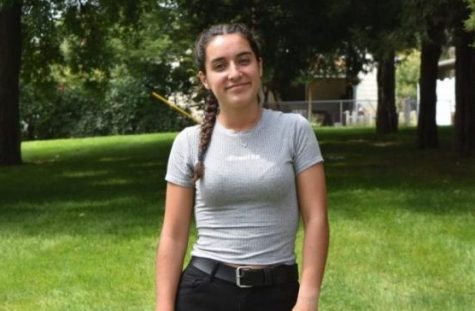 Violeta Roca, staff writer
Heyy! My name is Violeta, I am an exchange student from Spain. My host family is Lisa and Chance Splattstoesser. I like being here and have a new experience...