The Real Spain
Catalonia, the autonomous community of Spain, is equivalent to a state like Nebraska but with less autonomy. It has always fought for its freedom, culture, and language. Although it has not been easy, the people of Catalonia have remained firm and have not surrendered. This fight finally took shape with the desire to hold a referendum, so Catalonia could decide if they wanted independence from Spain.
Catalan citizens have long struggled, allowing the Catalans to make a referendum in order to decide for themselves if they want independence or not from Spain.
Two years ago on October 1, 2017, the left-wing political leaders of Catalonia called for a referendum with the question, "Do you want Catalonia to become an independent state in the form of a republic?" Two and a half million Catalans voted YES. That day will be remembered for many things, but mainly for three: the illusion, the involvement and courage of the people who were going to vote, and for the violence that the police of the Spanish state exercised against voters.
Until now, the disagreements between Catalonia and Spain have become more evident; The problem is not whether Catalonia can be an independent country or not, but it has also become a problem of democracy and being able to decide as people of Catalonia.
Obviously not all Catalans wanted to became an independent state, but this will allow them to choose. The forcefulness with which they wanted to end the election day meant that many Catalans (and citizens of the rest of Spain) joined the cause.
The twelve Catalan political leaders who led this referendum were arrested for disobedience, sedition, and embezzlement of public and imprisoned funds; thus a problem that was politically carried out in the judicial sphere. The trial began last May, and on October 14, the sentence was almost 100 years in prison. Now, Spain has political prisoners, and the most outraged Catalans are mobilizing on the streets.
About the Contributor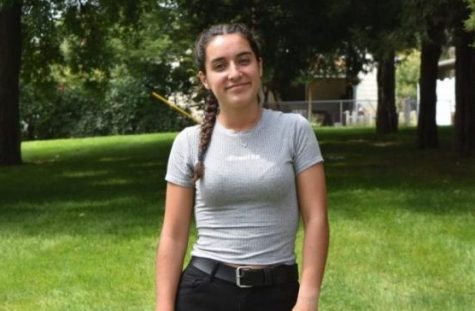 Violeta Roca, staff writer
Heyy! My name is Violeta, I am an exchange student from Spain. My host family is Lisa and Chance Splattstoesser. I like being here and have a new experience...