Spain Education
Hang on for a minute...we're trying to find some more stories you might like.
In Spain, the first part of education is not obligatory, it starts when you are just a baby and goes to 3 years old. In the kindergarten (guarderia) class, although, it is not obligatory, a lot of parents bring their child to one. This is where the young kids start to learn socialization, psychomotricity and the learning of the Catalan and Spanish language.
The second part of education is also not obligatory. The pre-school (pervolari) begins at 3 years old and goes to 6 years old. There, students learn how to speak and write.
Obligatory school begins at the age of 6 and goes to 12 with primary school (primaria). Primary is the equivalence, more or less, to elementary and middle school.
The last obligatory part of the Spanish education is "ESO" (ensenyament secondari obligatori), that is the equivalent of high school that starts at the age of 12 and continues to 16 years old.
When you finish this period, you choose between two things: work or to continue studying. If you decide to keep studying you have two options-going to "batxillerat" that are high school diplomas or "cicles", that are a cycle, of something that you really like and you know that you want to work in, then you go to "cicles". If you don't have a clear idea about what you want to study, you go to "batxillerat". "Batxillerat" is not as specific as "cicles", but there are two options: a focus in letters or a focus in science.
After that you can go to the university and choose the career that you want. After the university, if you want to have more degrees, you can study a "grau superior" or start working.
About the Writer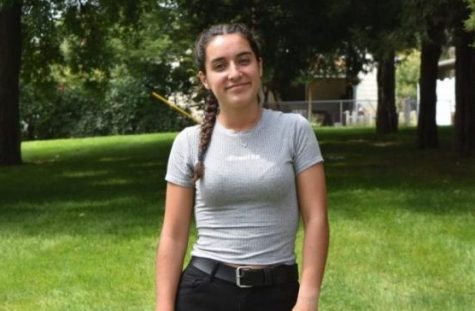 Violeta Roca, staff writer
Heyy! My name is Violeta, I am an exchange student from Spain. My host family is Lisa and Chance Splattstoesser. I like being here and have a new experience...