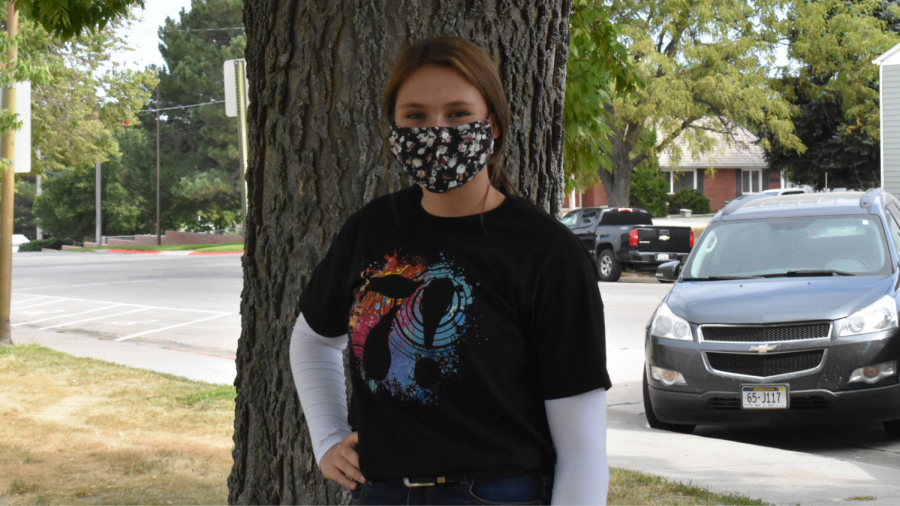 Hello everyone! My name is Chloe Mann, and I am a junior here at AHS. This year is my first writing for the SPUD, and I am so excited about this opportunity! I am the 16-year-old daughter of Cory and Sherry Mann. I have a brother named Colter, who is a freshman attending UNL this year. I have a cat named Havi and a dog named Daisy. 
I am the President of Alliance's chapter of FBLA, and the Vice President of Junior Student Council. I am also the co-public relations officer for AHS Student Council along with Shelbee Burke. I manage wrestling, and I am involved in speech. I love to bake and read. This year I want to learn to roller skate.
I am looking forward to my junior year and can't wait to make more memories at this school!
Chloe Mann, Staff Writer
Jan 15, 2021

Hidden Heroes: Part Two

(Story)

Dec 17, 2020

Hidden Heroes: Part One

(Story)

Dec 10, 2020
Nov 24, 2020

2020 Wrestling Preview

(Story)

Nov 12, 2020

2020 Presidential Election

(Story)

Nov 06, 2020

Amy Coney Barrett: Filling the Seat

(Story)

Oct 23, 2020

Should We Mandate Masks?

(Story)

Oct 16, 2020

Ruth Bader Ginsburg: A Life to Remember

(Story)

Oct 06, 2020

Homecoming Week 2020

(Story)

Sep 21, 2020

Siblings Leaving for College

(Story)

Sep 17, 2020
Sep 11, 2020

Softball Preview 2020

(Story)