State FBLA 2021
State FBLA 2021: 
The Alliance chapter of FBLA worked very hard all year to get where they are now. They have had dozens of meetings, worknights, and performed several projects throughout the year. The time finally came for state FBLA. This year, in-person competitions were canceled due to the COVID-19 pandemic, but the members of FBLA still competed hard and brought home some hardware.
State FBLA is something members look forward to all year. Usually, it is an in-person conference two to three days long. For Alliance, this means that they get four days off of school, but since in person was canceled, the conference lasted an entire month- but it was all virtual. Tests were taken online instead of on paper and pencil, and elections of state officers were also online. Nonetheless, the members of FBLA studied hard for the biggest competition of the year. Tests were taken throughout the entire month of March. Each member of FBLA took at least four tests. These tests ranged from Business Communications to Accounting to Personal Finance plus many more. 
State FBLA is the biggest competition of the year with nearly all the FBLA chapters in Nebraska competing. With this many people, it is very difficult to place, but Alliance did not disappoint with three people placing in four different tests. Annaka Digmann, a sophomore, placed 2nd in Introduction to Business Communications. Wade Sanders, a junior, Placed 7th in Agribusiness. Courtney Cox, a senior, placed 8th in Banking and Financial Systems and took home 1st place in Insurance and Risk Management. 
Alliance FBLA also completed several ribbon projects including Feed Nebraska, Go Green, iGive, March of Dimes and StepUp2Tech. This was done throughout the year with hundreds of items being donated to different causes in acts of community service. New Alliance officers were also elected this year. The results are as follows:
Parliamentarian/ Historian – Mikayla Seebohm
Secretary/ Treasurer – Wade Sanders
Vice President – Brooklyn Branstiter
President – Shelbee Burke
All of the Members of FBLA worked very hard to prepare for state competition. All of the SPUD would like to congratulate FBLA for all accomplishments this year and wish you the best of luck for next year. 
About the Contributor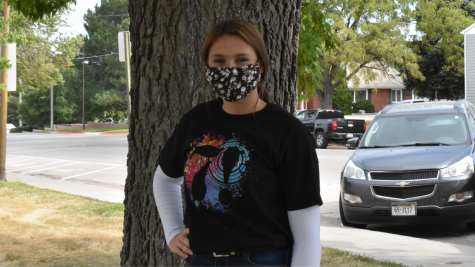 Chloe Mann, Staff Writer
Hello everyone! My name is Chloe Mann, and I am a junior here at AHS. This year is my first writing for the SPUD, and I am so excited about this opportunity!...