Boy's Golf Preview
As the weather warms up and spring approaches, it is time for spring sports to begin. One of this year's spring sports that are in full swing is Boy's Golf. Like other spring sports, golf was canceled last year due to the COVID-19 Pandemic. This year though, the boys are ready to hit the tee and start off strong! The Boy's Golf Team is coached by Matt Whitney, and they have high hopes for this season.
AHS Senior, Jaxon Preble has been playing golf since he was just eight years old. He stated that his favorite part of golf is, "the mental strategy and how you must rely on yourself no matter what." Despite the canceled season, Preble has set some personal goals for the season, which include shooting some personal records and possibly breaking 80 in a tournament. Preble also mentioned that "the cancelation of last season was sad but with the free time I had, I went golfing on my own a lot so I was still being active and practicing. [It] did make me sad because instead of two years left with my boys, I only get one now." Preble also touched on the fact that he is least excited for possible weather causing troubles on days on important tournaments.
AHS Senior, Crayten Cyza has been playing golf for as long as he can remember, and he loves the competitiveness of it. His goals for the season are to hopefully make it to state and shoot under par. Cyza commented about his disappointment of the cancelation of last year's season but stated that "the only thing you can do is just get better for next year."
Cyza, Preble and the rest of the team have high hopes for their upcoming season, but several members did say that they were worried that COVID-19 might cause some problems in their season again.
The students and staff of AHS wish you and the rest of the golf team the best of luck this year as your season gets into full swing!
About the Writer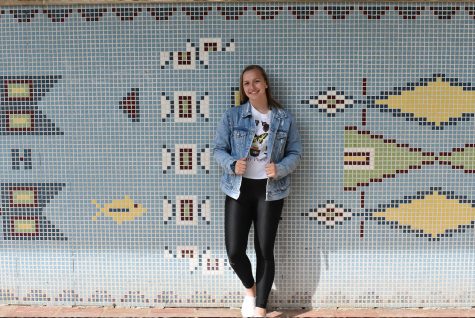 Kelsey Horton, Senior Editor
Hey everybody! My name is Kelsey Horton, I am a senior at Alliance High School. I am the 18 year old daughter of Lyle and Kate Horton. My older brother,...