One Step Closer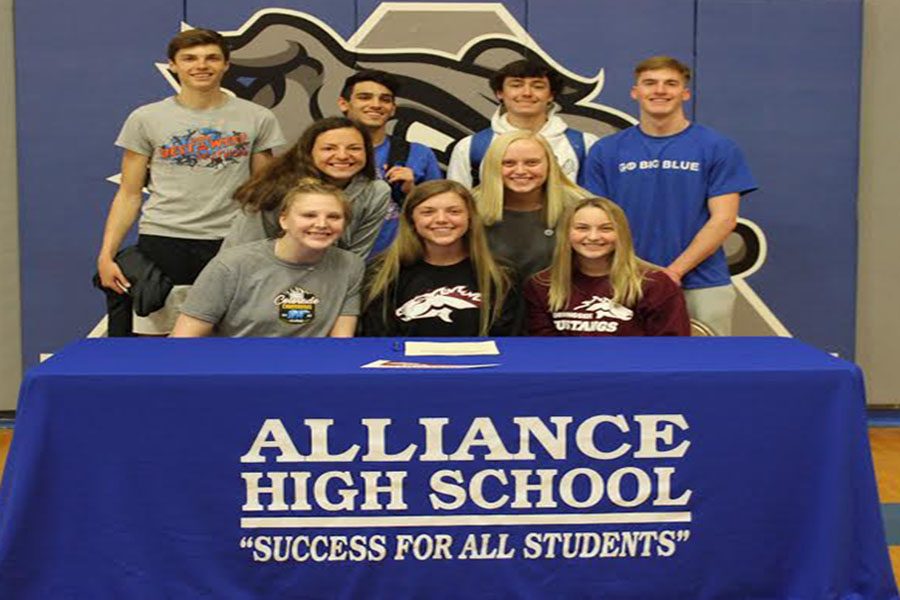 Five Alliance High School seniors have signed their letter of intent to continue their academic and athletic career in college. This is a big accomplishment to be recruited to play sports in college.
The first to sign was Emersen Cyza, who committed to the University of Wyoming her freshman year. She signed her letter of intent on November 14. Just recently, Cyza was named region's top volleyball player by the Star Herald. Her senior year, she reset her own kill record with 571 kills. She finished her high school career with a whopping 1,803 kills.
The next to sign was twins, Jayce and Jayden Bauer. Each signed their letter of intent on February 4.The twins both lettered in football their junior and senior year. During Jayce's sophomore year, he was awarded scout team MVP. Unfortunately, Jayden suffered from a leg injury during his junior year and was out from playing his whole junior football season; however, he was awarded "Comeback Athlete of the Year." With his hard work and dedication, he was able to bounce back from his injury, play his senior year, and land himself a spot in college football. Both athletes will be playing at Midland University starting next fall.
The next senior to sign for football was Baily Hood. He signed his letter of intent February 6. He will be playing football for the Eagles at Chadron State. In addition, on June 8 in Scottsbluff, he will be competing in the East West All Star football game. He was also honorable mention for All State and was named to the 1st team for the Western Conference.
For basketball, Mason Hiemstra, who reached 1000 points during his senior year, signed his letter of intent April 3. He will be playing basketball for the Broncos at Hastings College.  Mason says that it feels amazing to continue his basketball career in college because it has always been his dream. Mason has lettered all four years of his basketball career and played in two state tournaments during his sophomore and senior year. He said, "I think my biggest challenge will be meeting new people because at first, I am really shy, but after I get to know you a little I'm pretty talkative."
On April 4, Ryley Rolls signed her letter of intent to continue her volleyball career in college. She helped lead the Alliance volleyball team to the state tournament during her senior year. She, alongside Cyza, were named to the All Region 1st Volleyball Team. Rolls will be continuing her academic and athletic career at Midland University. "Coach Donnelly really showed interest towards me. I really loved the campus and also the girls on the team as well," she said. She says it has always been her dream to play college sports, and that "it is very unreal that it will actually be happening."
Alliance High School has a lot of talent in sports. It is quite an honor to represent Alliance in college! Good luck, athletes, on your future endeavors.
About the Contributor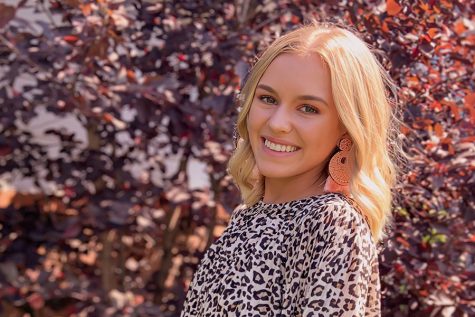 Maycee Quick, Editor
Hello, I am Maycee! I am a senior at Alliance High School, and this is my second year writing for the Spud! I am the daughter of Tara and Deon Quick. I...