Spring Sports Preview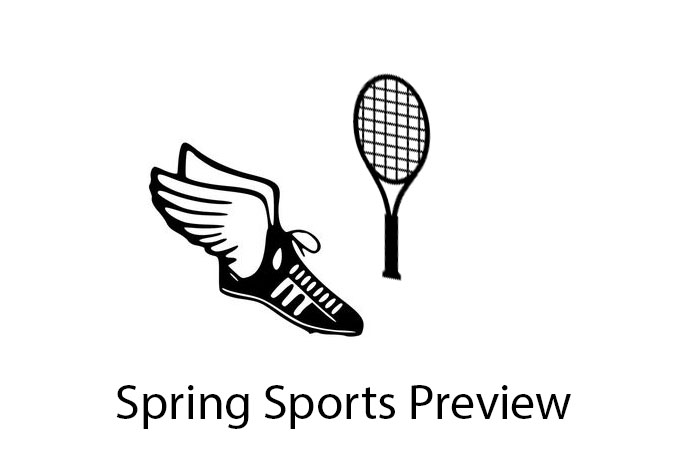 As the season of Spring quickly approaches, so does Tennis and Track and Field. Although competitions may not have begun yet, mandatory practices started for both sports Monday, February 25. The teams are doing what they can by practicing inside the gyms at the high school and middle school due to the cold February weather.
This coming season, the track team consists of only four senior girls: Ryley Rolls, Kat Kuzmic, Emersen Cyza, and Hannah Weare. Rolls runs hurdles, Kuzmic runs long distance, Cyza sprints, and Weare runs mid distance. The varsity track team also consists of Seniors McClain Adamson, Mason Hiemstra, Reece Jensen, Eric Pollack, and Zachary Placek. Adamson plans on running mid distance and sprints as well as Hiemstra and Jensen. Pollack, on the other hand, plans on running mid distance, and Placek plans on running long distance.
This has been the norm for these seniors; however, this track season is going to be a lot different from recent years. It has been six years since the Bulldogs were able to run a meet in Alliance, but this year, that will all change. Alliance's first home track meet will be April 15, and Alliance will also be hosting the Western Conference April 27. All the athletes are more than excited to finally be able to compete at home. Adamson says he's the is most excited for having their first meet in Alliance. "We haven't had one since I have been in high school."
After heading to state for their 4X4 team last year, McClain Adamson, Mason Hiemstra, and Junior Kysen Harris are ready to see how far they'll go this year. Adamson said, "As an individual, [his goal] is to get to state and place higher than last year, and hopefully win it all." He also says that as a whole he hopes that we get to take more kids to state this year than last year.
Moving more into the realm of Tennis, the girls varsity tennis team consists of numerous senior girls. Elise Stoike, Madison Korte, EC Weare, Diana Acosta, Lulu Acosta, Alivia Carlson, Laura Nieseler, Josefine Schnell, and Anna Flood will all be partaking in this coming season.
Elise Stoike is looking forward to a promising season. She has many goals, and she is very excited to compete as a senior. As for her goals this season, she says, "For myself, I want to end my senior season with a winning record. As a team, I think we need to work on coming together to help improve each other." Not many things are different for the girls tennis team this year, due to only losing one senior, Marque Crowe. They are practically the same team they were last year. Stoike says, "I am so excited to experience my senior tennis season and hopefully win a state match."
The track team has their first meet on March 16 at Chadron State. Girls tennis will play in North Platte on March 29. Good luck spring athletes!
About the Contributor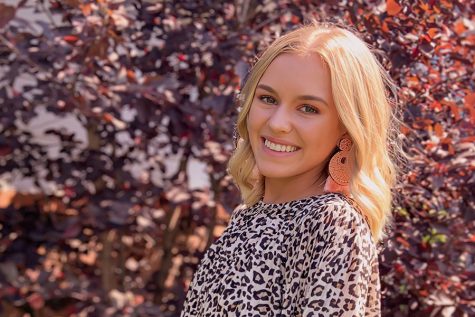 Maycee Quick, Editor
Hello, I am Maycee! I am a senior at Alliance High School, and this is my second year writing for the Spud! I am the daughter of Tara and Deon Quick. I...