2019 Met Gala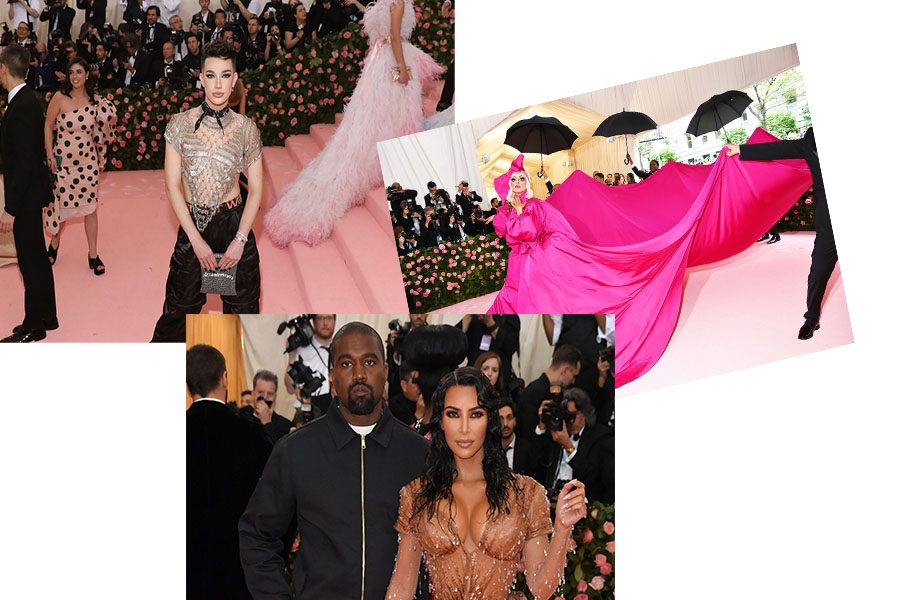 One of the biggest fashion events of the year, the Met Gala occured on on May 6, 2019. The Met is held once a year at the Metropolitan Museum of Art in New York. The Met Gala is a display of new art incorporated with fashion which makes for a huge event. The event consists of numerous celebrities arriving outside of the museum on the red carpet. There is no doubt that this extravagent event has become famous because of the preposterous fashion and clothing that is displayed each year by the celebrities and designers attending the event.
Every year, the Met Gala is used as a fundraising gala that benefits the museum. It marks the opening of the costume insititute's annual fashion exhibit. The first event dates back to 1948. So, it's easy to know that the event has not failed in popularity and it has flourished into something extraordinary over the years. Each year the theme seems to be more unique than the last and something to look forward to when looking into different fashion statements. This year the theme was "Camp" which is based off the essay on fashion of the same title by Susan Sontag. Basically, the meaning of "Camp" fashion is "an aesthetic style and sensibility that regards something as appealing because of its bad taste and ironic value." Camp is overly extravigant and ironic even if it isn't in the most beautiful way. In past years the themes have also been pretty spectacular. Last years theme was "Heavinly Bodies: Fashion and the Catholic Imagination;" where people came dressed as anything from Angels to saints.
Each celebrity is usually dressed in an important fashion designers' clothing sometimes showing off previous or new collections. For example, Harry Styles this year, who was one of this years Met co-chair or honorary chairs, wore Gucci. Kim Kardashian wore a Thierry Mugler dress and, a surprising guest, James Charles, wore Alexander Wang.
The Met Gala is a huge night for fashion, and to be invited to attend is truly an honor. Fashion has no limits and that is exactly what this Art museum is all about. When it comes to the Met Gala there are truly no limitations on fashion and everyone invited definitley wants to show off more than they do for every other occasion.