AHS Academic Decathlon Team Brings Home Hardware
Academic Decathlon is a ten-event scholastic competition for high school students. Every high school that participates can enter up to twelve students. There are three divisions that are split up by grade point average. Those three divisions are Honors, 3.8-4.0; Scholastic, 3.2-3.79; Varsity, 0.0-3.199. In each division, a team can enter two competitors and two alternates. The 2020-2021 Academic Decathlon topic was the Cold War. Students study just about everything within the topics of Art, Math, Literature, Science, Social Sciences, Economics and Music to prepare for the scrimmages and regional competition.
The Alliance High School Academic Decathlon coach is Laura Schroer, and members of this years team include Saphina Achi, Shawna Banks, Alan Campos, Kayla Campos, Annaka Digmann, AJ Escamilla, Abe Gomez, Carver Hauptman, Kelsey Horton, Simmi Kaur, Lauren Lehl, Shaylee Messersmith, Kenna Montes, Josie Petering and Connor Schmidt. The Alliance High School Academic Decathlon Team competed in two scrimmages in the fall against schools from around the state including Seward, Lexington and York. These two scrimmages gave the students a chance to take the tests a few times before the Regional Competition that took place on January 9, 2021.
This year, the Academic Decathlon team placed third in the medium-schools division, just barely missing the state qualification. Competing at regionals included:
Honors Division: Shaylee Messersmith and Shawna Banks with Saphina Achi and Kelsey Horton as alternates.
Scholastic Division: AJ Escamilla and Lauren Lehl with Alan Campos as the alternate.
Varsity Division: Connor Schmidt and Josie Petering with Kayla Campos as the alternate.
Alliance High School had many medalists, which include:
Shaylee Messersmith: Bronze in Art, Silver in Literature and Gold in Social Sciences
Saphina Achi: Bronze in Art, Bronze in Music and Bronze in Social Sciences
Kelsey Horton: Bronze in Literature and Silver in Science
Connor Schmidt: Silver in Art, Silver in Literature, Silver in Math, Silver in Music, Gold in Economics, Bronze in Science and Gold in Social Sciences
Josie Petering: Bronze in Art, Bronze in Literature and Gold in Music
Shaylee Messersmith was also recognized as the top scorer from Alliance.
The SPUD congratulates all of these students for their accomplishments this year and representing this AHS academics so well!
About the Contributor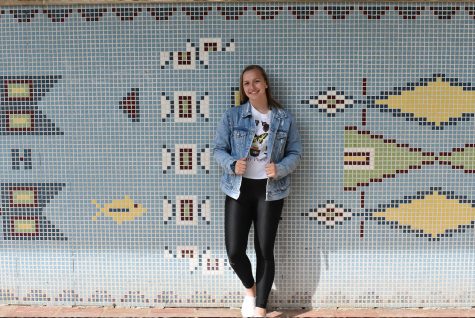 Kelsey Horton, Senior Editor
Hey everybody! My name is Kelsey Horton, I am a senior at Alliance High School. I am the 18 year old daughter of Lyle and Kate Horton. My older brother,...