Jesus Acosta: Working for Success
It has been scientifically proven that students who participate in high school sports learn several lessons that will last a lifetime. Students who participate in sports learn teamwork, leadership skills, time management, cooperation and other skills that will transfer to life outside of schooling. Jesus Acosta, a senior at Alliance High School (AHS), has been working hard for four years and is starting to catch the eyes of college coaches. On December 28, 2020, Acosta's life changed when he was offered a scholarship to continue his football career at Doane University.
Acosta is the son of Mabi Lopez and Jose Acosta. While many students play sports in middle school to continue in high school, Acosta began playing football his freshman year. Many athletes would simply give up when they learned that other athletes are ahead of them, but Acosta used that to push himself to become the best player he could be. He put in all the work he could, lifting after school, attending all the off season workouts and taking every opportunity to better himself. Acosta is the Middle Linebacker for the AHS Football team and his favorite memory is, "just making memories with my teammates and sharing a brotherhood on the field."
In order to be a successful player, it is important for one to be inspired. Inspiration can come from anything or anyone – but one of the most common places it is found, is from coaches. Acosta noted that all of the coaches around him pushed him to be as successful as he is. Some of these coaches include; Coach Seebohm, Kaiser, Walls, Clarke, Mo, Baden and Lambert. In addition to those coaches, he stated that Coach Seebohm and Coach Mo pushed him the most in the weight room and on the field to become the person that he is today.
Acosta stated, "I would like to thank Coach Seebohm and Coach Kaiser. They showed me everything I needed to know about Middle Linebacker and helped me along the journey." The students and staff of AHS wish you the best as you continue both your education and athletic careers and "Rep the West" proudly.
About the Contributor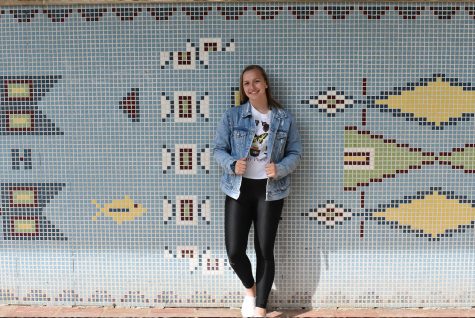 Kelsey Horton, Senior Editor
Hey everybody! My name is Kelsey Horton, I am a senior at Alliance High School. I am the 18 year old daughter of Lyle and Kate Horton. My older brother,...