Coming Closer
Like many others, my family has been greatly impacted by COVID-19. My brother is currently attending the United States Naval Academy, and while he was on spring break in Florida with his friends, he got the news that they would not have reform (the return of the Brigade of Midshipmen) for at least another two weeks. Like many other families, we were ecstatic to hear that my brother would be coming home, especially since he only comes home for major holidays like Christmas, Thanksgiving, and three weeks in the summer. 
Having my brother home again was a big change for me. Life is completely different when he is home, the basement, where I would occasionally hang out, is now dedicated to his school work. On the bright side, however, we eat his favorite meals, we have more family game and movie nights, and when both of my parents are working, I still have someone to talk to. Since our time with Dylan is indefinite, we are taking every opportunity to have fun-filled family days. Unfortunately, the Department of Defense has put a travel ban on the Midshipmen. With Dylan, we can not go more than 150 miles from our house, which isn't too bad right now, but we can't enjoy going on little excursions to the Black Hills for the time being. 
College students all over the country are at home, wondering if they will be able to go back for the fall semester. Although being home and with family is nice, almost all students are having some sort of trouble with online schooling. It is a big adjustment for students, as everyone learns differently. 
Overall, it's nice to have my brother back at home for the time being, and our family is definitely getting closer. Unfortunately, there is a time that he will have to go back and all of the "Coronacation" moments will turn into memories. Although you may want to be away from your family at this time, there will be a time that they will not be there anymore. Cherish family time while you can.
About the Contributor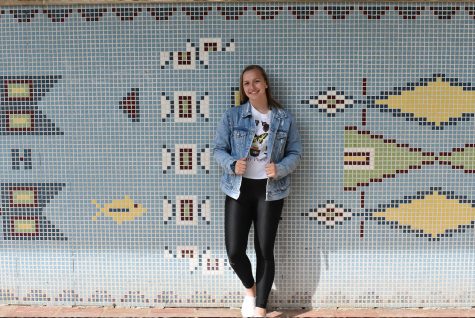 Kelsey Horton, Senior Editor
Hey everybody! My name is Kelsey Horton, I am a senior at Alliance High School. I am the 18 year old daughter of Lyle and Kate Horton. My older brother,...