Regional Science Fair
On the morning of Tuesday, March 10, two Alliance High School students and one Alliance Middle School student traveled to Western Nebraska Community College in Scottsbluff to attend the Regional Science Fair. AHS juniors Saphina Achi and Kelsey Horton competed in the high school division, while seventh-grader Emily McCune competed in the middle school division. All three of the Alliance students represented Alliance Public Schools extremely well and with class. 
Achi's project was analyzing the calcium content in different types of milk, Horton's project was extracting the pigment from flowers and comparing different flowers of the same color. McCune's project was analyzing the different amounts of acids in various types of apples. Over 40 students competed with a variety of different projects, only the top three in each division qualify for state.
In an interview with Saphina Achi, I asked her why she decided to join STEM Club and participate in the regional science fair and she replied, "I was curious about what the club was about and I want to pursue a career involving STEM, so I thought it would be a good idea to be a part of the club." When asked how she decided what her project would be, she stated, "I had some help from Ms. Schroer, but I finally decided on the project I did because it had something to do with my career aspirations." I also asked her what her favorite part of being in STEM club was, and she responded with, "After I figured out what my project was going to be, the experimentation was really fun and then actually going up to the science fair and seeing what other students had come up with was really cool as well."
During the awards ceremony, Achi placed third, while Horton placed second in the high school division. They have both qualified to compete in the State Science Fair that will take place in Lincoln on April 16.
About the Contributors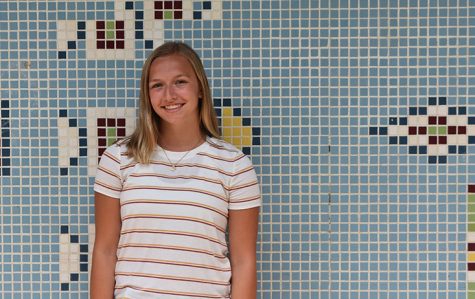 Kelsey Horton, Staff Writer
Hey everybody! My name is Kelsey Horton, I am a junior at Alliance High School. I am the 17 year old daughter of Lyle and Kate Horton. My older brother,...