Senior Side: A Last Time at Home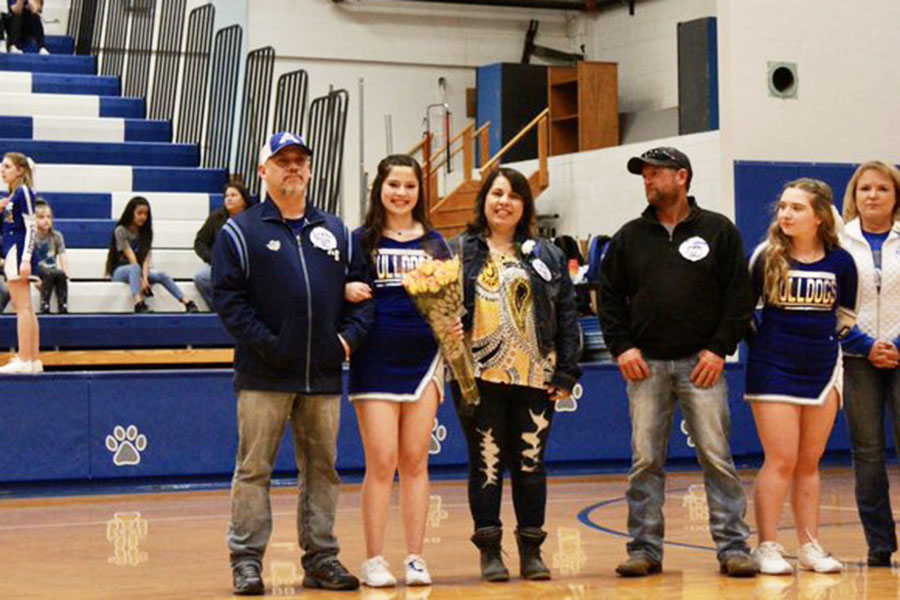 It is close to the end of basketball season which means that it is also the end of my cheer season. Cheer is the longest season, which essentially lasts from the beginning of Summer to March. I've been cheering for four years, so it is safe to say that cheer has become a huge part of my life at the high school. I've experienced and have made many memories throughout cheerleading. Cheerleading took me out of my comfort zone and made me experience high school to its fullest potential.
On February 21, 2020, the last home game for the boys basketball regular season occurred, and of course, it was very emotional towards the end. It is crazy to think that I started cheering at the high school when I was only 14 years old, and now I am 18. I've been experiencing cheering in the AHS gym since I was young, and it's crazy to think that it has already been 4 years. The 21st could have been potentially my last time cheering at home, unless districts are also held at home. Whatever the outcome, I know that I took full charge of the experience. I'm grateful that I created something memorable out of my high school experience, and the cheer world is something that I will never forget.
After high school, I will go on to college in Chadron, but when the opportunity comes along I will surely come to as many Alliance games as I can. I love the atmosphere of being at home, so I will surely come back and support the Bulldogs and the cheerleaders of course. As for what I would like to say to the underclassman in cheerleading, make the most of the time you have. When I was an underclassman, I was told that high school would go by so fast and in a blink of an eye, but I never believed anyone. How could four years fly by so fast? I hope that as underclassmen you appreciate the place that you are at, and realize that who you are and what you are making of yourself in this time is so crucial to the rest of your life. I hope that by the end of senior year you feel like you have accomplished things that you've always wanted to accomplish. I hope that by the end of senior year, you say to yourself that you truly lived it all and lived in the moment, because when they tell you that if flies by, they are not kidding.
Lastly, I'd like to thank AHS for being so good to me, although this is not my final senior side, I'd say it is a goodbye to the best thing I experienced in high school, which is cheering. Thank you cheer for being there when I needed something to distract myself, and being there when I needed a group of people and coaches to lift my spirits. I will forever be thankful for the abundance of friendships and blessings you have put in my life.