The Great Activities Debate: Academic Perspective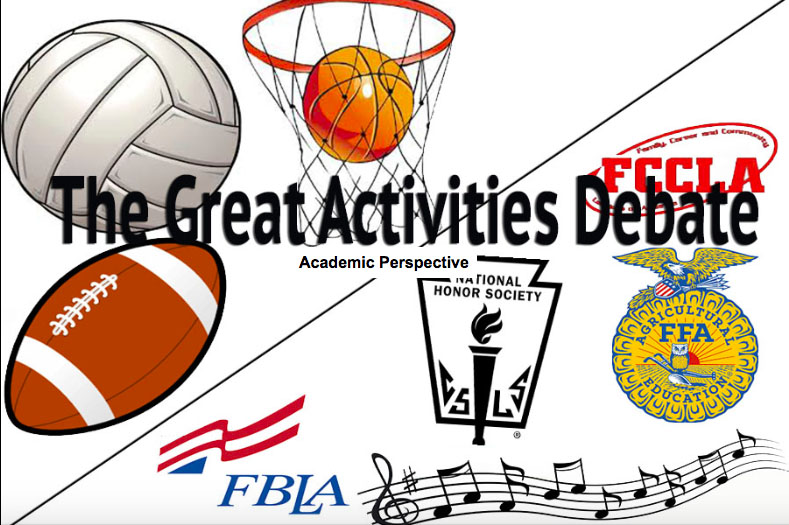 Being involved in different high school clubs is one of the most rewarding things of high school. Unbreakable bonds are built with the people that you travel, work, and compete with. Alliance High School has many different clubs that you can join including but not limited to: FBLA, FCCLA, FFA, FCA, KEY Club, Speech,  Academic Decathlon, Student Council, Choir, Journalism, Annual, and National Honors Society. Often times though, these activities seem to be hiding in the shadow of the major sports played at AHS. 
Last year at AHS, many sports teams qualified to compete at the state level, and while this is a great accomplishment, many academic clubs also competed at the state level and some even qualified to compete at the national level. For example; last year football, volleyball, and boys basketball all qualified to compete at state. This is a great accomplishment and the teams are glorified with posters, locker signs, yard signs, and a pep rally. In addition to that, many fans, including students, teachers, the band, and cheerleaders travelled six hours to watch these teams compete, only to get out in the first round.
In academic clubs such as FBLA, FFA, and FCCLA students complete projects and study for tests for many months prior to competition. In FBLA, students begin preparing for the state competition in September – they prepare for up to seven months. At state FBLA, students take tests and the top 4% are recognized as honorable mentions while only the top eight in each test qualify for nationals. Test at state FBLA have anywhere between 2 and 500 participants, so it is very difficult to place or qualify for nationals. FCCLA begins preparing their projects in early November to compete in early February at districts. Most projects include a presentation board, a ten minute speech, and many hours of preparation. They then revise their project and speech and compete at the state level in early April. At the state level, they compete against other students from around the state. At the awards ceremony, competitors are given either a bronze, silver, or gold medal – there, only the top three move on to the national competition. FFA begins working on projects in September to compete at state in early April, and Academic Decathlon begins studying in early September to compete in mid January. Yet these groups are not met with as much support as the athletics. 
Athletics get hotel rooms, meals, and even uniforms every few years, yet the school will not pay for hotel rooms for a few students to compete once a year. Some organizations including the choir are on 20+ year uniform rotations, and though this may seem unfair, the school does nothing to try to fix it. The choir is judged on their uniforms as well as their talent, while sports are not judged on appearances. 
When will the school realize that their reputation does not rely on sports alone? Many academic clubs have been representing the school extremely well with state placings, only to receive no credit for their accomplishments.
About the Writer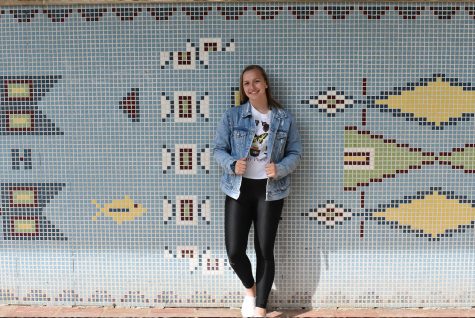 Kelsey Horton, Senior Editor
Hey everybody! My name is Kelsey Horton, I am a senior at Alliance High School. I am the 18 year old daughter of Lyle and Kate Horton. My older brother,...