Popularity or Personality?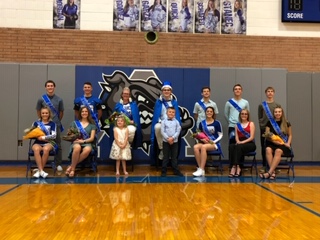 Homecoming Royalty – something everyone wants but only few people receive. Being nominated for Homecoming Royalty is an honor. Each year, every person in each grade votes for one boy and one girl candidate. Freshman, sophomore, and junior classes each have three boys and three girls nominated. The senior class has five boys and five girls nominated. On coronation night, all 28 candidates are walked out by cheerleaders. After that, the attendants for the freshman, sophomore, and junior classes are announced. Following that, then the second attendants, first attendants, and the queen and king are crowned. 
Depending on who you ask, answers will vary with opinions. Many people believe that Homecoming Royalty is based purely on popularity and only athletes are nominated. On the other hand, people say that if you are kind to your peers, you'll get votes based on your personality. 
When asked if Homecoming Royalty was based on popularity or personality an AHS junior stated, "Definitely popularity, I mean look at who gets in – it's always either football players, volleyball players, or cheerleaders. It's never the band kids or special education kids." AHS Sophomore, Macala Hood said, "I think it's popularity because when you think of homecoming, you think of cheerleaders and football players." 
"I think it depends on the person. Most students don't put a lot of thought into voting for homecoming, but from my experience, they do tend to vote for someone who they believe is nice. But popularity does play a role in nomination because more people are inclined to vote for a certain person just because more people know who that person is. If two people had the same traits but one was better known than the other, the one who's name is known will be the one who people vote for." States Jewlia Taylor, a senior at AHS.
No matter how the candidates are chosen, congratulations to the 2019 Homecoming Court. This year's Homecoming Court includes:
Aubree Garrett, softball player and band member was crowned Homecoming Queen and Hunter Stevens, who is a fun-loving and nice guy was crowned Homecoming King. Lillie Otto, volleyball player and trackster was crowned the female First Attendant while Deon Medina, football player and band member was named the male First Attendant. Maycee Quick, Captain of the Cheer Team was crowned female Second Attendant and Joel Baker, basketball player was named the male Second Attendant. Diana Kollars, cheerleader was crowned the female Junior Attendant while Brantz Halouska, basketball player was named the male Junior Attendant. Brooklyn Branstiter, band member and softball manager was crowned the female Sophomore Attendant and Aiden Zaro, band member was named the male Sophomore Attendant. Peyton Kindred, cheerleader and volleyball player was crowned the female Freshman Attendant while Richard Nordstrom, all around great guy and dinosaur enthusiast was named the male Freshman Attendant.
After looking through the candidates and the activities that they are involved in, it is hard to say whether it comes down to popularity or personality.
About the Contributor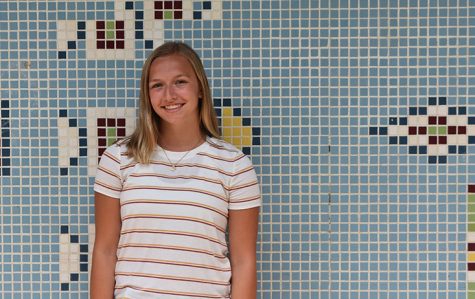 Kelsey Horton, Staff Writer
Hey everybody! My name is Kelsey Horton, I am a junior at Alliance High School. I am the 17 year old daughter of Lyle and Kate Horton. My older brother,...