FCCLA: Towards New Horizons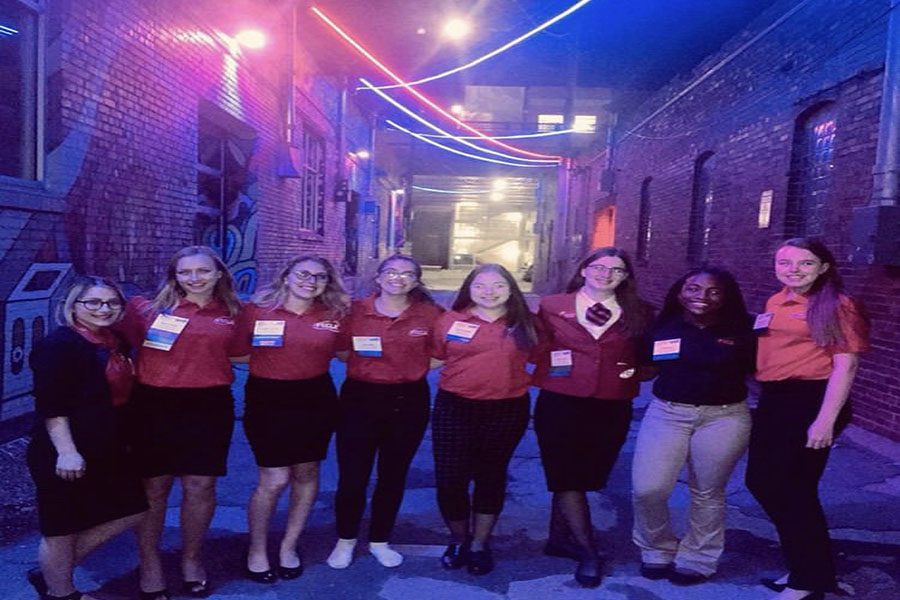 Family, Career and Community Leaders of America, or FCCLA is a student lead organization that has been at Alliance High School for a very long time. FCCLA focuses on the multiple roles of family members, wage earners, and community leaders. Members participate in different projects at the district, state, and even national level. 
The Alliance Chapter of FCCLA is advised by Ms. Monique Jensen and does not have any seniors this year. When asked if she believed that the returning members would step up to fill the leadership positions, she replied "I don't have any seniors but that's okay! I have amazing juniors, and sophomores who have really stepped up to the plate for FCCLA. As a student lead organization, I know I can depend on my members to do just that, lead. They are responsible for organizing the meetings, creating the agenda, and anything else the chapter needs. They're just the best and make being an advisor so fun!" 
Officers this year include:
Kelsey Horton – President
Saphina Achi – Vice President
Shelbee Burke – Secretary
Chloe Blumanthal – Treasurer
Diana Kollars – Power of One
FCCLA has two competitions throughout the year, the District Competition and the State Leadership Conference. Between spending time at meetings, work nights, conferences and competitions, the members become a family. They develop a bond that is unbreakable by distance. Previous members still keep in touch with current members and they even help with projects. All kinds of memories are made whenever the members are together. 
"There are so many amazing memories from last year, but my favorite FCCLA memory was attending State Leadership Conference in Lincoln. It was so inspirational to see all of the Alliance members compete at the state level with so many amazing members across the state. To see the dedication all of the members had for FCCLA last year in completing their STAR projects, competing at districts, then competing at state was so amazing. The STAR projects are a real challenge and take dedication and a skill set members have to work really hard to attain." states Ms. Jensen.
The Alliance chapter of FCCLA is looking forward to a fun, busy, and successful year. This year, many members will compete in STAR projects which will help members gain leadership skills that they will be able to use in their careers. 
About the Contributor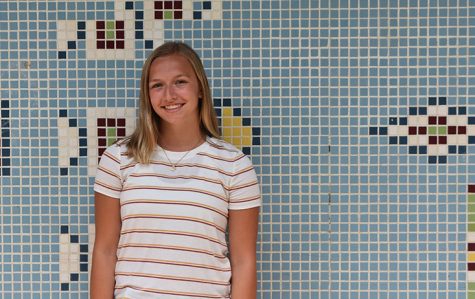 Kelsey Horton, Staff Writer
Hey everybody! My name is Kelsey Horton, I am a junior at Alliance High School. I am the 17 year old daughter of Lyle and Kate Horton. My older brother,...