The Last and Final Wrap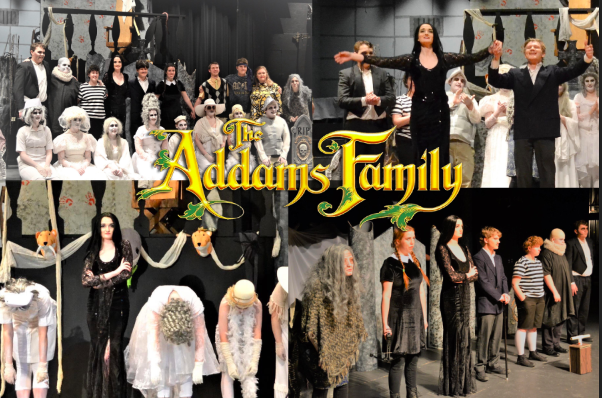 Goodbyes have always been one of the hardest things to go through. As seniors, we undergo many goodbyes, some to sport teams, clubs, and groups. Personally, I have to say goodbye to the stage. Four years of my acting, singing, and dancing has been carved into the Performing Arts Center's stage and now I must leave it all behind. I will never get to perform in the place where I could be whomever I dreamed of being, including myself again. As musical season has officially wrapped up, I must forever say goodbye to my safe place.
Musical has changed my life forever, especially this past year. It taught me how to have self confidence and boosted my love for being on stage. As a freshman, I had the worst stage fright and could never sing alone in front of other people. Now, I can be found on stage all the time and I sing whenever I get the chance.
The final performance of The Addams Family was a memorable moment. Watching the curtain close, hearing the applause, and bowing for the final time was unforgettable. After the stage had cleared and the audience went home, I stole one last look from the stage. I felt complete bliss and security. Everything I learned and did on that stage will continue to help me and carry me onto the next chapter of my life.
The goodbyes were not only limited to the stage. The goodbyes stretched to my cast mates and directors. My cast mates were the reason that musical was so memorable. All the laughs, the random dance sessions, and the heart-felt talks that happened backstage will now live on in our memories. As for my directors, they helped me by sharing their tips and tricks over the years. I will never be able to express how thankful I am to have experienced musical with all of them by my side.   
Now that musical is officially over, it is time to close the script, and prepare to finish out my senior year. I know I am prepared to graduate, as musical was not such a sad goodbye. It was a hard one to come to terms with, but it was an exciting one, as I know the next big event will be graduation.
About the Contributor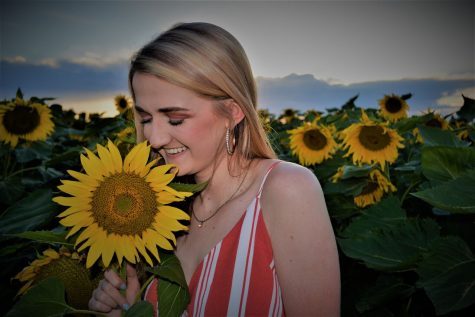 Brielle Alwin, Staff Writer
I'm Brielle Alwin. I'm a senior here at AHS and this is my first year with the SPUD. I am seventeen years old and have lived in Alliance for thirteen years.

I...