2020-2021 Boys Basketball Recap
The Boys Basketball season came to a heartbreaking end after the District Final loss to the Blair Bears. With the dreams of going to state, this loss was detrimental for the senior boys. The underclassmen were upset as well, knowing they will never be able to play with their older teammates again. Many tears were shed after the last game from not only the players, but the coaches, family members and community folks as well. Overall, the boys were proud of their season and have many memories to take away from it.
Seniors Jaron Matulka and Jaden Kelley both agreed that the season could have ended in many different ways, but overall it was very sad. Kelley went on to add, "I mean it sucks, but it was super fun to play with my teammates this season." The seniors really stepped up this season to help the underclassmen learn how to work together as a team. Kelley stated, "I got on the kids about doing drills right and working hard at practice. I taught them the ways to keep the tradition going for a good basketball program." Matulka added, "We made them work hard at practice with running to hopefully prepare them for their varsity spots next season."
Many crazy memories were made throughout the season. Matulka recapped his favorite memory being the Ogallala game. He explained, "We beat them in triple overtime after losing to them twice the two years before." The boys had a unique bond and friendship that not many can find. Kelley stated that his favorite memory is, "Always making fun of Rooster [Chase King]." There are so many things that the seniors are going to miss. The seniors said that playing together, bus rides, being around friends and being a part of an organized basketball program with their favorite people will be the things that they miss the most.
Both Matulka and Kelley agreed that as a team they could have improved on getting out of the hole better and working together as a team. Both boys do not know if basketball will be in their collegiate future, but will definitely consider coaching in the far future.
Even though the boys did not make it to state this year, they still had an eventful season. Their final record was 19-6. Many memories were made and relationships were formed. The SPUD congratulates you on having a great season, and we can't wait to see what you bring to the table next year!
About the Contributor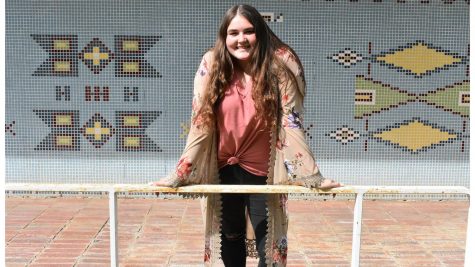 Karly Wangler, Staff Writer
Hey everyone! My name is Karly Wangler, and I am a senior at AHS. I am 17 years old, but will turn 18 in October. I am the daughter of Tim and Jeralee...