The Importance of Fans
For years, the students of AHS and the community of Alliance look forward to attending boy's basketball games, but at the beginning of the season that wasn't an option. For a portion of the season, the fan attendance was extremely limited. It has since changed, and the Dawg Pound, fans and band are able to attend the game to 75% capacity of the gym.
Starting the season, pass lists were made for games. Athletes could have a maximum of 2-8 in-house relatives such as parents and siblings, depending on the school the game was taking place in. This was later expanded to include grandparents. Now that games are at 75% capacity, Alliance athletes suiting up, as well as cheerleaders, receive tickets to give to family and friends that guarantee them entry into the game. There are also 30 student tickets that can be taken on a first come first serve basis to be used. The remaining seats are filled fast, as many students fill the Dawg Pound, and fans fill the rest of the seats.
The AHS student section, also known as the Dawg Pound, is constantly cheering on the Basketball team with a variety of cheers. The excitement and energy they provide encourages the team throughout the game. The members of the Dawg Pound also show superior sportsmanship to the opposing teams. The Dawg Pound has a theme for each game, such as white-out, jerseys, pajamas or Hawaiian. These themes usually have a large turnout of participants and are a fun way to get students involved.
The Dawg Pound and fans are an important aspect of every game- without them, it feels like something is missing. At state basketball last year, this was the first time that Alliance, and all teams, got a feel for how part of the next season would be until regulations were changed. Not being able to attend games angered many people, so fans take advantage of every opportunity they get now to cheer on their favorite team.
About the Contributor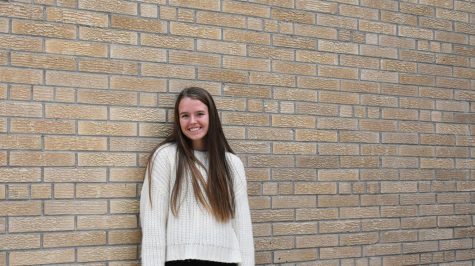 Shelbee Burke, Web Editor
Hi! I'm Shelbee Burke, a junior at AHS. This is my second year writing for the SPUD. I am the 16 year old daughter of Tom and Gail Burke. I am very active...