Track preview
The official track and field season started with practice on Monday, March 2, although off-season conditioning began in mid-January.
The head coach is Nathan Lanik, with assistant coaches Angie Hiemstra, Matt Bloyd, Ryan Wurdeman, Steve Nelson, Chris Seebohn and Trevor Ridenour. Coaches aides, Sandra Pilfold and Rick Ridenour and managers are Abigail Burri, Jazmin Burri, Morgan Young, Riley Lawrence and Yaasmyn Rodriguez.
The season kicked off to a great start. Practices were held every day starting at four o'clock. Most practices would be held outside on the track, granted the weather allowed it. A typical (outside) practice would begin with at least two warm-up laps around the track. Afterward, the team would come together for group stretching and then separate into smaller groups for more specific stretching. After stretching, the groups come together again for a more running and active type of warm-up. 
After warm-ups, the teams would split into their events and begin the actual practice. The practices vary depending on what events students do. Long-distance runners will work on building endurance, while sprinters will work on strides and improving time. The throwers will leave the track and head to the fields to begin working on shot put and discus.
With all of this said, Alliance track kids have lost a lot of their running opportunities, because of the global pandemic, COVID-19. With the widespread coverage of this virus, school and all school activities have been canceled, causing all runners to lose practice time. When Coach Lanik was asked his thoughts about the current situation, he replied, "Crazy! [We] are going to have to sit back and see what happens and it [track season] started so promising." Lanik's statement, when asked how COVID-19 has impacted this year's track season, was, "Currently, we are in a holding pattern. No practice, no meets, no anything. May 1st we can reevaluate and go from there." 
Not much can be said for what is going to happen with this year's track season. With everything being put on hold, we will continue to hope for the best.
About the Contributor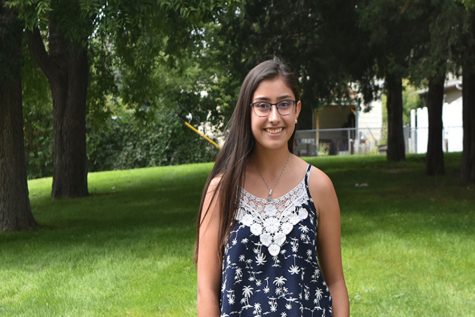 Yaasmyn Rodriguez, Staff writer
Hi! I'm Yaasmyn Rodriguez. I'm 15, a sophomore in Alliance. My parents are Angelica and Jaime Rodriguez. This is my 1st year writing for The SPUD,...