Baseball Is Back
Since baseball is coming back into full swing for the MLB, the pitchers and catchers are putting in work early in the morning for spring training, and players are having cage and bullpen work for their team to be successful in 2020. Some of the teams that students at Alliance High School are excited about this season; Los Angeles Dodgers, Kansas City Royals, Atlanta Braves and the New York Yankees. Let's take a deeper look into what these teams have to offer this upcoming season. 
Los Angeles Dodgers
The Los Angeles Dodgers have made some huge decisions from trading players to acquiring new players that are known to be the best of the best. Some of the best players that are now with the Dodgers are Mookie Betts and David Price, who were both traded from the Boston Red Sox. The Dodgers manager is Dave Roberts. The two hitting coaches are Brant Brown and Robert Van Scoyoc, and the bench coach is Bob Green. One of the players that some Dodger fans will always remember is Jackie Robinson because he was the first African-American player that joined the MLB. The Dodgers have won six world series this far and are working hard for their seventh. Dodger fans are excited for what this year has to offer because of the two MVP's Mookie Betts and Cody Bellinger.
Kansas City Royals
The Kansas City Royals is a team of the MLB that was founded in 1969. The Royals have won two world series, one in 1985 and one in 2015. The manager for the Kansas City Royals is Mike Matheny. Some of the coaches are Pedro Grifol, Terry Bradshaw, Cal Eldred, Rusty Kuntz, and Vance Willson. The Royals this year have been working hard so they can win a world series title. Some of the best players on the royals are Alex Gordman, Salvador Perez, Eric Hosmer. The starting lineup for the Royals is Khalil Lee at left field, Erick Mejia at second base, Salvador Perez at first base, Jorge Soler as designated hitter, Kelvin Gutierrez at third base, Matt Reynolds at shortstop, Bubba Starling at centerfield, Cam Gallagher as catcher, Brett Phillips at right field and Brad Keller as starting pitcher. When asked the questions, "What are you most excited for this season?" and "What area of the team do you think is the strongest and why?" Maycee Quick responded, "I'm excited Alex Gorden is coming back because he was my favorite player in the world series, and I think the pitching is the best part of the team because pitching in baseball is the hardest, and they're good at it." Kansas City Royal fans are very excited to see what they have in store this season. 
New York Yankees
The New York Yankees were founded in 1903, in Baltimore, MD. The Yankees have made some huge changes in the 2020 season from trading and acquiring new players. Some of the best players are Derek Jeter, Mariano Rivera, and Alex Rodriguez. For and American League East matchup on Feb 25, their starting lineup is Tyler Wade as shortstop, Miguel Andujar in third base, Mike Tauchman as centerfield, Lukt Voit as first base, Kyle Higashioka as catcher, Chris Iannetta as designated hitter, Thairo Estrada as second base, Thomas Milone at left field, Trey Amburgey at right field, Nick Tropeano as right handed pitcher. When asked about the upcoming Yankees season Mario Garza responded, "I'm excited to see what we can do now that everyone is healthy, and I think our strongest area is our offence. We have a lot of power with Judge and Stanton in the middle." New York Yankee fans are excited for what's to come in the season of 2020.
About the Contributor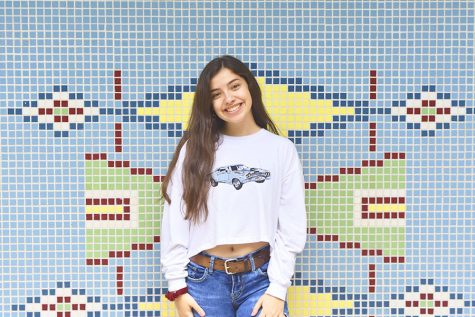 Jessyca Garza, Staff Writer
Hello! My name is Jessyca Garza. I am a sophomore at AHS, and this will be my first year writing for the SPUD. I'm the youngest daughter of Oneyda and...