Off-Season Practice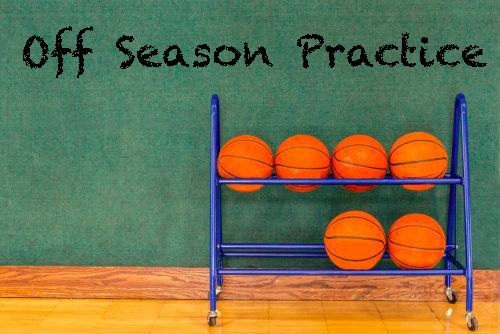 Hang on for a minute...we're trying to find some more stories you might like.
For every sport season, there is an ending; however, the time spent outside of competition is called off-season. During off-season, athletes are free of games and competitions, but it's not exactly time off. Athletes might be involved in off-season training.
Off-season training is a period of time when an athlete is not participating competitively, but participating to better themselves. Off-season is a great opportunity to work harder and work on what needs to be done for next season. The off-season is also a great time to reflect on your goals for the upcoming season.
Off-season practices have many benefits, and they are also the foundation of personal athletic growth. It's important to maintain athletic skill, because it's much easier to stay in shape than get back into shape. Off-season can also be an enjoyable way to train so you can avoid becoming burnt-out or injured when it's time for actual season.
However for many young athletes "off-season" isn't really a season off from games and competiton. Too many athletes play multiple sports which means very little time for other activities, such as off-season.
Taylor Manion, an AHS Junior, has run into this problem. She states, "It's honestly tough, I have to be very manageable. I go to tennis, then I go home to eat, quickly do some homework, then go to off-season. I have to make sure I have everything set out for me to do right away so I can get done with it and be on time for softball. There are some nights that I have to stay up late to finish my homework, but sports push me to be a better leader, to keep my grades up, and to be able to make fun memories with my fellow teammates." Like many student-athletes, Taylor does her best to keep up with her school-work and athletics.
Physical fitness is important to athletes whether they are in season or not. It is pretty common that you will see athletes in the gym or simply running to keep themselves at their best athletic ability so that when the season starts they will be ready and be ahead of the competition.

About the Contributors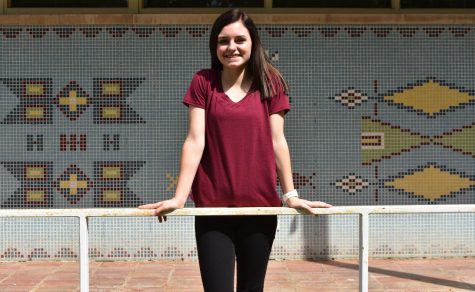 Nikki Haller, Staff Writer
Hi everybody! I'm Nikki Haller. I am a sophomore at AHS and this is my first year writing for the SPUD. I am the 15 year old daughter of Tonya Haller and...