AHS Wrestling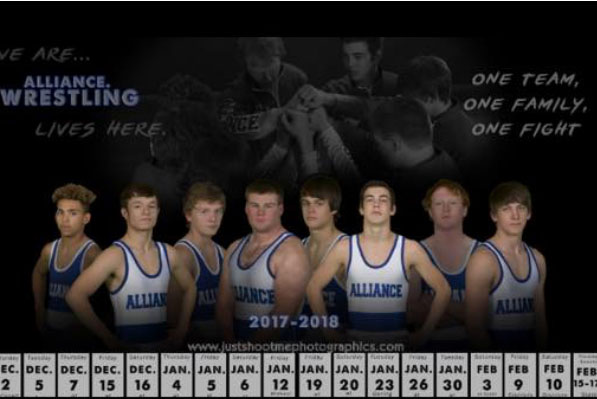 Hang on for a minute...we're trying to find some more stories you might like.
Wrestling season is just around the corner and wrestlers are already starting to prepare for the season. They're already counting down the days before they have to weigh themselves and are watching what they eat.
The head coach of the wrestling team is Scott Ruff, and his assistant coaches are Duane Dobson, Bryan Wilson, Morgan Wills, and Nick Myers. This will be Coach Ruff's fourth year coaching the Alliance High School wrestling team. He has also coached the Alliance Youth Wrestling Program and many years ago he was the graduate Assistant Coach for the University of Nebraska at Omaha, under the legendary Coach Mike Denney. This year there are 30 student athletes participating in wrestling.
When Coach Ruff was asked what his expectations for this season were he replied, "My expectations are high and I think we will have a great shot at winning districts and qualifying for State Duals." They have approximately 10 days of tournaments and 8 days of Duals, not counting Districts, State, or State Duals.
Every sport has its 'pros and cons'. A wrestling pro is that they have strong senior leadership and luckily, this season, there are eight returning lettermen. A con could be the eleven freshman. Three of the five them may start this year so they don't have as much experience, but coach Ruff believes they will adjust to high school competition very well.
There are always days where coaching can be hard, so when asked what Coach Ruff thought was most difficult about coaching, he answered , "The most difficult part of coaching is getting 30 individuals to buy in on a strong unified team. First mentality and the other part is getting them to trust the process and not being afraid of failure. Which means teaching them a growth in mindset!" At the end of the interview, Coach Ruff said, "Wrestling really helps kids grow and prepares them for life! As the great Dan Gable an Olympic and World Champion said "Once you have wrestled, then everything else in life is easy."
Senior, Nathan Lauder, has been wrestling since he was a sophomore. I asked Nathan how he got ready for the wrestling season and he responded with, "Lots of running, we do a lot of strength and conditioning type of stuff that Coach Wills puts us through." I went on to ask who his role model was, he replied Coach Wills, because he's taught him a lot about holding himself and others accountable. "My motivation is the rest of the team, a lot of the older guys have a lot more experience in that regard, so I turn to my fellow seniors for that. It's great to have the juniors and sophomores there to pick you up. The freshmen are still learning the roles of everything but everybody's good, and it just comes from class and experience." Lauder stated. As the interview continued, I asked him what goals he had for himself and the team. He answered that, one of the major team goals is to make state duals and his personal goal is to place high in districts and state. Lauder says that thinking about this being his last year of high school wrestling is, "Bittersweet. The senior part I'm ready for. I'm ready to start the college phase of life, but last year of wrestling is sad. I'll only get to wrestle a total of three years and I wish I had more time. I don't like the fact that I'll never get to compete with my fellow seniors coaching me and cheering me on from the side of the mat. I'll miss my team and I'll miss my coaches."
As the team furiously prepares for their upcoming season, the people of Alliance are excited for the coming season. So make sure to go support our wrestlers and watch all their hard work pay off!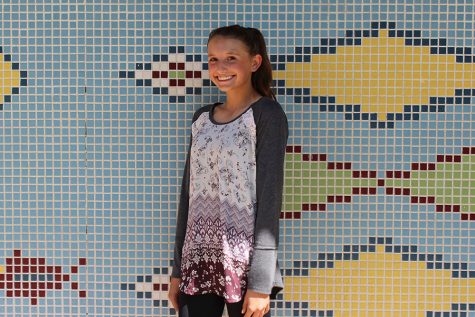 Taylor Manion, Staff Writer
Hi! I am Taylor Manion. I am a sophomore at Alliance High School. I am the daughter of Meagan and Klete Shrewsbury and Boone and Jessica Manion. I have...