2017 – 2018 Boy's Basketball Season Preview
Hang on for a minute...we're trying to find some more stories you might like.
The 2016-2017 basketball season landed Alliance High School at the state tournament, leaving a majority of Bulldog fans excited for the season to come. However, there has been a sense of worry among the crowd. With the loss of seven seniors and a lot of height, many have been left wondering "how is this season going to go?"
Last year's success was primarily credited to the seniors, as they were the main starters; however, this year, that will not be the case. Alliance has two seniors on the roster, giving way for younger players to earn their spot in the varsity lineup.
"We were the kids playing them everyday in practice. All of us took a lot from that group of seniors," stated junior and point guard, Corbin Stark.
Alliance sophomore and point guard/wing, Joel Baker, stated, "I think we will be just fine. The seniors last year were great, but we will still be a good team and I think people will be surprised by us."
One of the two seniors and shooting guard, Owen Shelmadine stated. "We are brothers and we are all close, and that is going to transfer to the floor."
At the end of last season, former Coach Roger Trennepohl announced that he would no longer be coaching, which called for someone new to step into the role. With that, Alliance High School social studies teacher, Michael Baker has signed on, once again, as head basketball coach. He will be assisted by Matt Whitney and Randy Hiemstra.
When asked why he felt like it was the right time to step back into the head coaching position, Mr. Baker stated, "Well I know these kids and they're good kids and good players. I worked with them in middle school and earlier age, so I have good relationships with them. They are hard workers and are just fun to be around."
"At first, it'll be difficult because it'll be a big change from Coach T to Coach Baker, but we'll get used to it and I'm not worried because he's been our coach before," said short forward and junior,
Reece Jensen.
"I feel like we won't really have a problem. Coach Baker is a great coach and I think he's going to take us the distance," says short forward, Evan Wright.
The Alliance boys basketball season began Monday, November 6 with open gyms and conditioning official. Practices begin on November 13. The first game is November 30, in Gering, during Western Conference. After speaking to the boys, it seemed that they all shared a common goal. "The goal is to win a district championship, and go decently far in the state tournament," stated Wright.
Sophomore and wing, Kirk Sanders expressed his gratitude to the fans in the bleachers, stating, "We are going to work hard for the people of Alliance. You guys who come and support our Alliance High School do not get enough credit. It wouldn't be the same without the support we've got."
This year's team is full of motivation and love for the game and they are willing to do whatever it takes to accomplish their goals this season. Corbin Stark said it best, "There's a lot of heart on this team and you aren't going to want to miss it."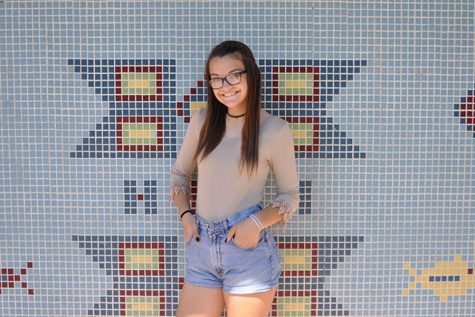 Safyre Yearling, Co-Editor-in-Chief
Hey Spud buds! My name is Safyre Yearling! I am the 17 year old daughter of the late Amanda Preiss and Lance, and my amazing mother figure, Mandy. I am...