Field Marching
This year the AHS marching band's season theme is "The Life of a Teenager." Under the direction of Mr. Jeremy Eskam and the help of Ms. Mangas. The field performance will be featuring the songs:
"Welcome To The Black Parade" by My Chemical Romance.
"Still Into You" by Paramore.
"The Middle" by artists Zedd, Maren Morris, Grey.
"My Songs Know What You Did In The Dark" by Fall Out Boy.
Field Marching is when a band marches in a choreographed show for entertainment, often for competition. Typically field marching is performed during the half-time period of football games. During this time bands will march to memorized songs. Most of the time the marching band members will make a shape that relates to the song they are performing.
This year's marching season is led by Drum Majors: Jewelia Taylor and Bryson Darveau. The drill the marching band will be performing was written by band director Mr. Jeremy Eskam.
The AHS band has been hard at work this year, having practiced in the morning to work on memorizing music and drills. On Mondays and Tuesdays, students come in at 7:30. While on Wednesdays and Thursdays, students come to school at 7:00. Friday practice depends on how the week's performance went and if the band needs a little extra help before an upcoming game performance.
The band has to memorize four songs along with the marching drill that the band performs on the field. Along with the music, band members have to learn proper step style, proper parade carriage and the dynamics in the music. And this year the band is learning a new stepping style.
Alysha Gunn, a senior flute, says "With having heat schedule and testing days taking off some or our practicing time we are doing pretty well. This year compared to other years we are learning new things. Every year has its difficulties, but I know we can push through and make a great show like we always have."
About the Contributor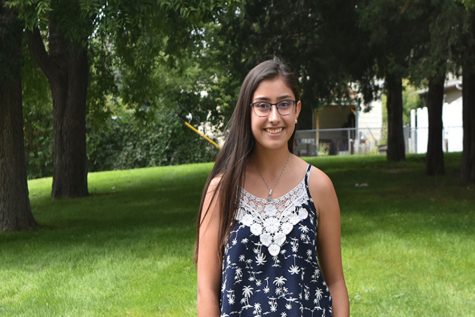 Yaasmyn Rodriguez, Staff writer
Hi! I'm Yaasmyn Rodriguez. I'm 15, a sophomore in Alliance. My parents are Angelica and Jaime Rodriguez. This is my 1st year writing for The SPUD,...