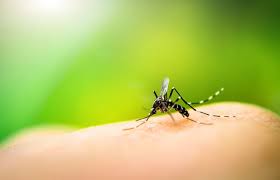 West Nile disease is a foreign disease that has found its way into the United States and is slowly spreading around the world right now so be careful and use the proper precautions to keep these pests away. Some tips you should use are small fires like candles and other household objects that can produce smoke to be allowed to choke these pests out and no longer be a bother to you and your loved ones. This pest can actually take lives; it has claimed 52 billion lives throughout its time being on this planet. We have had a few deaths this year because of it.
Mosquitoes are a species of Culicidae. This species uses the blood of many other people to lay their eggs with the proteins found in it. So these blood sucking bugs are a massive part in outbreaks of diseases like the West Nile Virus. The West Nile Virus is like a strain of the West Nile Disease and the reason for this conclusion is because of the lack of information about it coming here in the United States in the first place. The first infection was found in New York and it has been spreading westward across the United States. The best way to stay safe is pesticides of this species and smoke is another thing to use against this pest.
With all this said, we need to think about the real risk of this deadly bug and its effects on the human body. And to add to this we need to figure out how it got here in the first place. That way we may find a better way of dealing with it.
Story continues below advertisement