Day of the Dead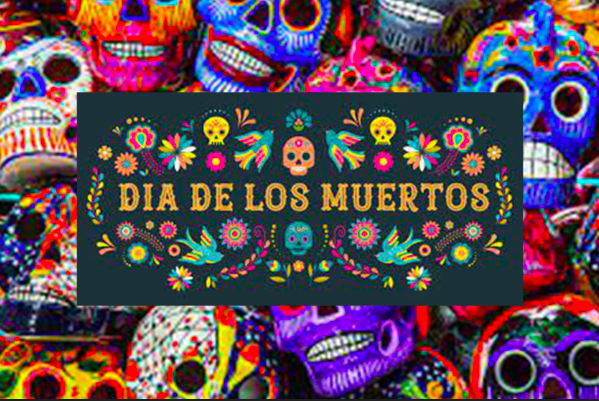 Day of the Dead traditionally takes place November 1 and November 2 each year. The Day of the Dead is a holiday celebrated mainly by Mexican heritage. The holiday is a celebration for life and death. Though it is celebrated around Halloween, it is not the same as the Halloween holiday. The Day of the Dead is mainly known for its bright colors, butterflies and decorating sugar skulls.
Sugar skulls are a type of sugary sweet represented as a human skull. They are made from a granulated white sugar mixture. The mixture is then pressed into a human skull like mold. The skulls are created to remember the children who were deceased. They can be decorated with many things such as colored foil, icing, beads, and feathers.
Other than decorating, the Mexican culture celebrates by placing food, candles, and/or flowers near their loved ones' graves. They also sing songs or tell their favorite story related to the person who had passed.
Many movies were inspired by the Day of the Dead. The most known movies are The Book of Life (2014), Macario (1960), and Coco (2017). The movie Coco shows a good representation of how the Holiday is actually celebrated. The movie won an academy award for the best animated film and the movie's song "Remember me". The song got nominated for The Best Original Song Award. The main character in the movie, Miguel, sang the song to honor his family members who have passed.
In the movie it showed that Miguel, the main character, discovered the 'Land Of the Dead' while he walked into a bed of flowers. To cross the border to enter the Land of the Dead, a picture had to be shown of the loved one that is going to be visited. The souls of those who pass, are known to appear in the land as the age they have died. This is how Mexican heritage celebrates the Day of the Dead.