Upcoming Music: January 2020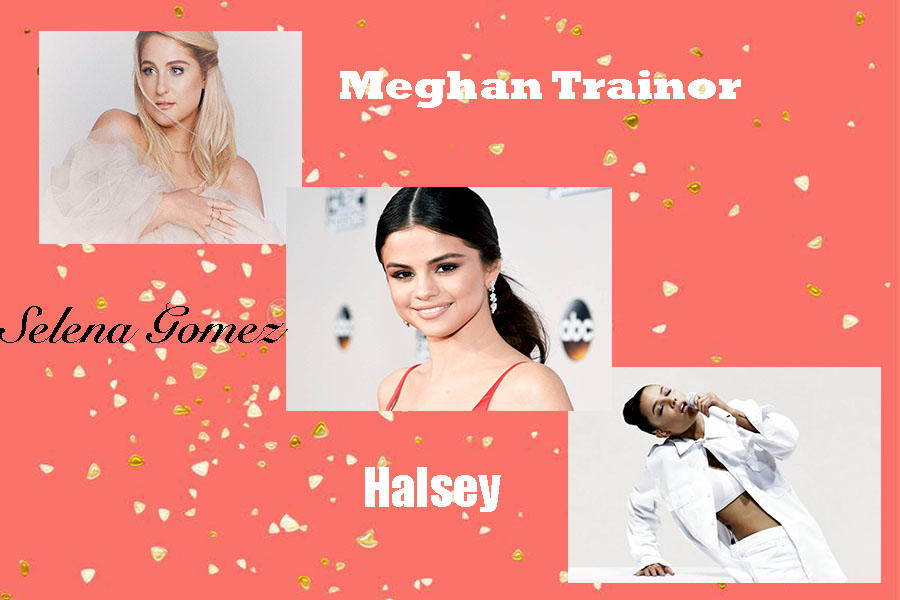 It's the new year, which means that there is new music.. A lot of the new music is coming out this month is by popular encaptivating artists. Some of the artists coming out with music this month include Selena Gomez, Halsey, and Meghan Trainor. Let's dive into what these artists have in store the first month of the decade!
Selena Gomez: Rare; January 10
Selena Gomez was born on July 22, 1992, in Grand Prairie, TX. When she was growing up, she always had a passion for music and acting. Ever since Selena first appeared on the show Barney at age seven, she has become famous. Gomez's discography includes three studio albums, two compilation albums, four promotional singles, and seven singles. Some of her famous albums that she has put out are "Stars Dance," "For You," and "When the Sun Goes Down." Her new album called "Rare" that is coming out on January 10, entails some songs that are named "Vulnerable," "Let Me Get Me," and "Crowded Room." Selena Gomez fans are sure to be excited for her comeback after five years. 
Halsey: Manic; January 17
Halsey, who is also coming out with her new fourth studio album, was born on September 29, 1994, in Edison, NJ. Halsey has come out with a couple of renowned albums. These include, "Badlands," and "Hopeless Fountain Kingdom." A few of the awards that Halsey has received are "MTV Europe Music Award for Best Pop," and "Billboard Music Award for Top Hot 100 Songs." Her new album, "Manic," is coming out on January 17. Some of the songs on her new album are named "Ashley," "3am," and "Still Learning." 
Meghan Trainor: Treat Myself; January 31
Meghan Trainor, who was born on December 22, 1993, has previously come out with two independent albums and two studio albums. A couple of her most famous albums are "Title," and "Thank You." She is now planning on releasing a new album called "Treat Myself," that is set to release on January 31. The album includes songs: "Wave," "Evil Twin," and "No Excuses." Fans of Meghan Trainor are very excited and ready to see what she has in store for this new album. 
Other Upcoming January 2020 Music:  
Kesha- High Road: January 10
Louis Tomlinson- Walls: January 31
Wire- Mind Hive: January 24
About the Contributor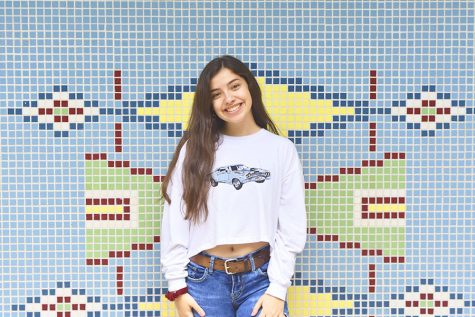 Jessyca Garza, Staff Writer
Hello! My name is Jessyca Garza. I am a sophomore at AHS, and this will be my first year writing for the SPUD. I'm the youngest daughter of Oneyda and...