My Monthly Issue: Round 2
Hang on for a minute...we're trying to find some more stories you might like.
Hello readers, if you are new to my column, please feel free to check it out from the beginning so you know what you're getting yourself into here by reading this madness.
This year, Im deciding to change up my column by writing a little bit of my personal perspective on school and school activities now that I am a senior.
This year, my schedule ended up chaotic so I could fit in journalism while attending my American Government class at WNCC. This means less class time to sit awkwardly with a pained cringe look on my face while the nine girls of journalism speak of some personal moments in their lives. While part of me is grateful for the lighter load of cringe, the other part of me is stuck thinking like a YouTuber: always trying to think of new things to make good content for my devout subscribers. I came to the conclusion that I should show some emotion in stories like these, because this column is kind of journal, right? That's why I made the decision to throw in some sappy senior side stories.
As of now, most people are easing their way into the school year with various activities like sports and clubs. Many have light homework now that it is September, but for me, I have been sending in applications to various colleges, as have some other seniors.
As for journalism, things are pretty slow, we are planning out the trips for this year, and we have five new and five returning journalists for this sacred website. As senior editor, I now actually have a spot at the editor's table, which has two other new faces, ole grinchy and dinger swinger softball star. Gladys and I sat at the editor's table last year with the now-retired editors.
With a half new staff, I honestly assumed they wouldn't know much about our writing process, but they are picking it up pretty fast. What a shame, I wished I could make fun of them just a little bit ;). All jokes aside, these girls are very quiet talkers so I can't hear their embarrassing stories. New girls, if you're reading this, please talk louder so I have content…
About the Contributors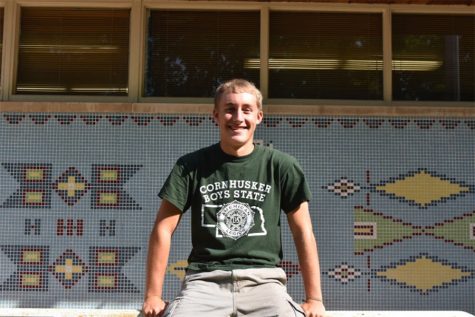 Zachary Placek, Senior Editor
Hello, I am Zachary Placek. I am a senior at Alliance High School. This is my second year on the SPUD, and I am our Senior Editor. Last year, I competed...