My Monthly Issue: They're All Getting Coal
Hang on for a minute...we're trying to find some more stories you might like.
Hey guys, I'm back… sadly. It's been a very, very rough month. I think Christmas is ruined. Fourth Period is like the North Pole met the Gremlins. The girls are crankier than usual, they are stressed about grades, there's no snow on the ground, and GIRLS ARE WEARING YOGA PANTS IN DECEMBER. It's supposed to be cold, where are your layers?!
Either finals got to them, or someone fed them after midnight. But either way, we're all doomed. One of the girls is the definitely the Grinch, she even has the green hair… At least they're all still obsessed about Christmas socks, that's normal… sort of. Christmas socks and yoga pants don't look good together, but what do I know? "You don't get it, because you're a guy."
Our doorway looks like a fireplace, with each of our stockings hung across the brick. You'd expect me to say something like "Yeah, the real fires of hell light up our fireplace," but it is the exact opposite. It's as if fourth period journalism sucked up all the cold from outside and shoved it in here. Cold hearted gremlin-elves preparing for Christmas. Maybe that's why it hasn't snowed yet. At least the door they decorated got an award, unlike Mr. Wurdeman's. The girls even made big stockings. Me, being modest, made a relatively small stocking. I guess they have more room for coal in theirs though.
Even Mrs. Clause, or Mrs. Digmann, isn't jolly. I think we've been too rough on her. Being our teacher and Santa's wife must be pretty stressful. She's in charge of the elves too, we all know that's a handful. She's probably cranky because sometimes we don't get our packages in on time.
I suppose since everyone else has gotten their own role in the North Pole, I must need one too. I'd like to say that I'm Rudolf the Journalism Reindeer. I light the way through class and lead by good example. I say this but the Grinch and her gremlins all agree that I am the ugly Jack Frost. I think we all know that they're wrong. They said that if I'm Rudolf, I'm the one no one likes, but uses me when they need him. That just proves my point that they're all cold hearted.
Christmas music is happy I guess, it gets annoying after a while. It sucks for me, its been playing nonstop for a week now. Who knew that gremlins could sing and dance to Mariah Carey's All I Want For Christmas is You. You want to know what's more awkward than opening up underwear Christmas morning? Dancing in a chair. It involves a lot of shoulder shaking, I really dislike it.
Even social media got run over by a reindeer. Every day you can see a post with the caption: "Merry Chrysler." It's getting old, ladies. Just stop.
Finally, where are the snow days? Santa must have aggravated mother nature. Please, the next time is snows, Dr. Troy Unzicker, help a guy out. I think I speak for everyone when I say that we need a day off. I won't even ask for two, even though that'd be very nice.
Can someone please save me? Frostbite is setting in. I didn't think I was going to go out like this. I'm too young to die from rabid gremlins dancing to Mariah Carey in Christmas socks.
About the Contributors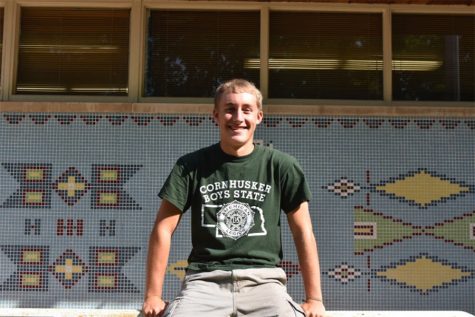 Zachary Placek, Senior Editor
Hello, I am Zachary Placek. I am a senior at Alliance High School. This is my second year on the SPUD, and I am our Senior Editor. Last year, I competed...