My Monthly Issue Goes to Lincoln
Hang on for a minute...we're trying to find some more stories you might like.
You know how the girls you see in movies are always exactly the same? They are always on their phones, taking selfies, and gossiping to one another in small groups. The group of girls that I went to Journalism Conference with are exactly these types of girls. The whole car ride they gossiped and snapchatted for 6 hours. The only exception was from two girls reading in the back. They, like me, were trying to drown out the chaos. My snapchat blew up with the same exact picture or video, just from a different perspective. I saw it once, I don't need to see it six more times.
When we arrived at the hotel, I finally had a few minutes of silence in my solitary room. That is until I started hearing them through the thin hotel walls. As I was blessed with my own room, I bordered a room of four noisy girls and their four friends from next door.
As we all left for dinner, one volunteered to give directions, as we were in the first of two vans. Instead of giving continuous directions to our driver, she decided to go back and forth between Google Maps and Snapchat, which resulted in our small caravan getting lost.
While we tried to find a spot to turn around, we suddenly found ourselves in an area that makes you double check if you doors are locked. We passed three cop cars and sped past multiple groups of shady characters before we found our way back on track towards the restaurant.
We finally found suitable parking spots for our vans, after five minutes of yelling and searching. Not half a block into our walk to the restaurant, I began to overhear multiple girls in our group shouting about places that they "have" to take a picture. Thankfully, our sponsors did not allow them to wander off… yet.
Arriving at the restaurant, we were quickly seated and out came twelve cellphones. Luckily, we got them to talk long enough to order, then they returned to their previous attitude. Once the food arrived, literal chaos ensued. When twelve teenage girls talk at the same time, and each want to be heard, "OMG!", I couldn't even hear myself chewing. Once everyone ate, they were released into the immediate area to take pictures. I think Mrs. Digmann was just tired of them pestering her.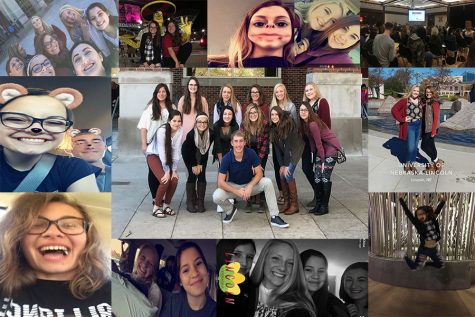 You realize when you're the only guy present while teenage girls want to take pictures, you are quickly forced to not only hold their fanny packs, but also to become a professional photographer in mere minutes. Ten minutes and a couple thousand pictures later, it was time to return to the vans.
The next morning, as we went into the conference building, the first thing these girls noticed was… Starbucks. What is it about Pumpkin Spice lattes that makes girls go crazy? Seriously.
Lunch time rolls around and we went to Raising Cane's. I was the last to order and as I walked outside, I saw the girls huddled tightly in a circle as a homeless person continuously told them what beautiful young women they were. As they caught sight of me (I guessed they thought I could protect them,) they swarmed me as I suggested we sit at the benches down the block. I was hailed a savior. For a moment, these girls found me useful for something. The rest of the trip went smoothly, but I can't forget that even though they use me to take their pictures and hold their bags, I'm still able to be seen as their "tough brother" when they need help. Girls are crazy.
About the Contributors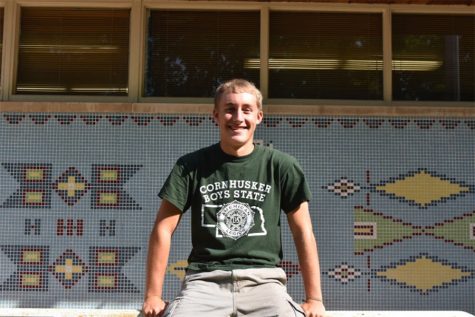 Zachary Placek, Senior Editor
Hello, I am Zachary Placek. I am a senior at Alliance High School. This is my second year on the SPUD, and I am our Senior Editor. Last year, I competed...