There Is No Title for Stressin Finals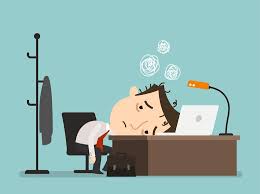 Impatience, frustration, and irritability over minor things (especially with finals after a two-week break) Feeling increasingly disorganized and forgetful. Difficulty making even small decisions, such as where to go to eat. Eye twitches. Frequent tension headaches, and so forth.
As we all know, our school was closed due to the snow storms, making us have to post pone our finals until after our two-week break. Kids are getting more and more frustrated with how we are supposed to remember every single fact that we've learned to prepare for our final. Finals are so stressful because they require you to produce information and results, not just receive them as in lectures, they are stressful. Your mind and body naturally react to the anticipation of these demands. Getting "psyched up" about finals helps you stay alert, attentive, and focused.
Anyway, keep your head up high and get those finals done!