What is the SPUD?
You may have seen the "SPUD" Light in the bathroom stalls and thought to yourself, what the heck is the SPUD?" The SPUD is Alliance High School's school newspaper! It is all online and available at ahsthespud.com. Stories are published weekly and there are a variety of stories that are written, from student life, entertainment and sports, to editorials, senior spotlights and cartoons! If you enjoy writing, photography or cartooning, consider joining the SPUD next year! Journalism is the class that writes for the SPUD and it is an exciting class to be a part of.
Students can begin writing for the SPUD their sophomore year. As a junior or senior with prior experience writing for the school newspaper, students can take a number of leadership positions. One of these is Web Editor. This editor is responsible for the website of the SPUD and is in control of what new things get added and how it gets updated. Another position is the Junior Editor, who is right under the Senior Editor. These editors, along with the Web Editor, are in charge of editing every story before it is published on the website.
Each year, other than this year due to COVID, the SPUD staff travels to Journalism conferences. The first one is at Chadron State College and the second is at the University of Nebraska- Lincoln. Generally, the SPUD travels to these conferences with the Annual staff. These conferences are extremely fun and help students get a better understanding of journalism, ethics, writing fantastic stories and taking phenomenal pictures. These conferences are very beneficial to writers and help the SPUD become even better than it already is.
Journalism is an NSAA sanctioned activity and State Journalism is another event that happens. Alliance has had writers place at the state competition for many years. This year, Chloe Mann and Kelsey Horton qualified for state and will be traveling to Norfolk very soon to compete. Last year Magi Hoff, who has graduated, placed first in one category, current staff writers Horton, Shelbee Burke and Morgan Moomey, along with Hoff, placed fifth in In-Depth writing. Burke also placed eighth in Sports Feature Writing.
There are a total of seven people in the journalism class currently, and we would love to have even more next year!
About the Contributor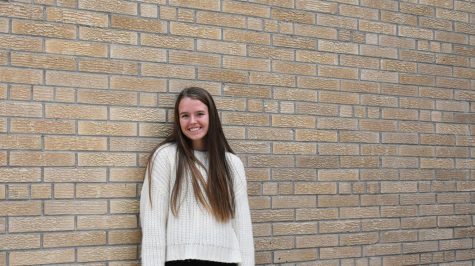 Shelbee Burke, Web Editor
Hi! I'm Shelbee Burke, a junior at AHS. This is my second year writing for the SPUD. I am the 16 year old daughter of Tom and Gail Burke. I am very active...