Christmas Gift Guide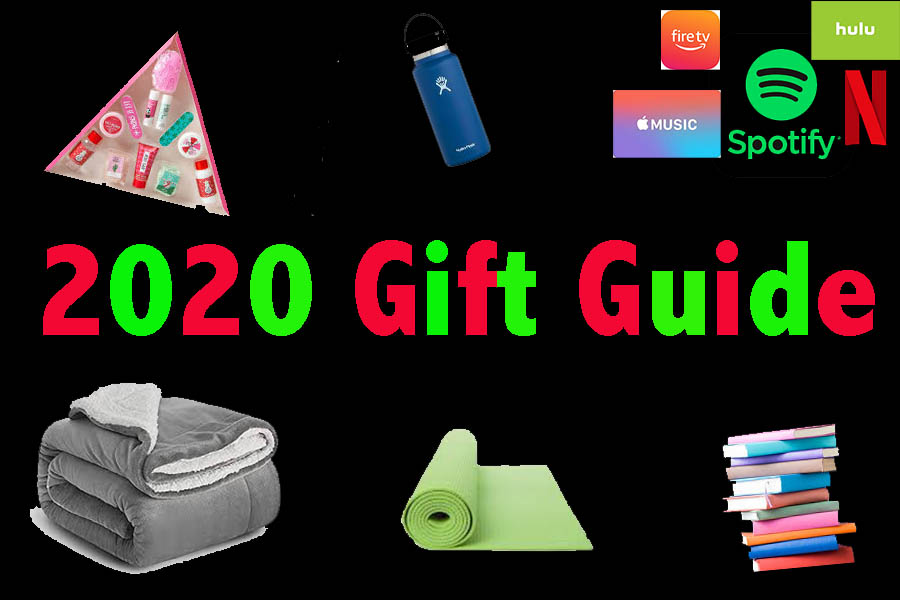 With Christmas right around the corner, many people are stressing about one of the best parts, giving gifts! No need to worry though, this gift guide will give you ideas for everyone in your life. From the beauty guru, fitness enthusiast, movie or music lover, to even your mom or dad who claim they "don't want anything this year".
For the beauty guru in your life, one option of course could be a gift card to some of the more high end makeup stores such as Sephora or Ulta. Another idea is a beauty advent calendar, such as the 12 Days of Beauty from Ulta. Quartz and Jade rollers are one of the newest trends in beauty, and affordable options can be found on numerous websites. If someone you know enjoys doing makeup, some popular brands include, Too Faced, MAC, Glossier and NARS.
We all know someone who is a fitness fanatic. An idea for a gift to them could be a prepaid membership to a gym or fitness center. Athletic shoes and clothing could be another good option, with brands from Nike, Adidas, Champion and more. Hydration is an important aspect of staying fit, so a water bottle would be a useful gift. You could also purchase specific fitness items such as a yoga mat, small weights, or an at home workout system if possible. A foam roller would also be a great present for someone who gets sore from intense workouts.
Those who enjoy a specific hobby might like a gift related to that. For someone that likes to knit, yarn or knitting needles might be useful. If you're buying a gift for someone who likes to craft, some sort of craft kit would be good for them. For those who play a specific sport, something related to that would be a great present. Various items such as a personalized apron, a mixer, pans, etc would be great for those who enjoy baking or cooking.
If you are shopping for someone who will be going to college soon, buying them a gift that will be useful for them in that next chapter of their life could be a good idea. This could be something like a small single serve coffee maker, a planner, a water bottle, blankets, a mini fridge or other items that may be helpful.
Many people enjoy reading, and a new book could be the perfect present for them. Some of the top novels from 2020 according to Time include, The Vanishing Half, by Brit Bennett; The Mirror and the Light, by Hilary Mantel; A Children's Bible, by Lydia Millet; and A Burning, by Megha Majumdar.
Music Lovers would love a subscription to Apple Music, Spotify Premium or another music streaming app. Wireless earbuds or a wireless speaker would be another great idea. If you know the person's favorite song, a custom ordered wall art painted to look like the track or album would be a fantastic idea. A record player with records could work for those who enjoy retro styles.
Movie and tv enthusiasts might like a subscription to a streaming service such as Netflix, Hulu, Disney +, or Amazon TV. A collection of favorite films would be another great gift. A movie theater style poster from their favorite movie would be a fantastic gift. Another poster you could purchase for them would be a 100 movie scratch off poster.
Often, some of the hardest people to shop for are parents! For a dad who likes to cook and grill outside, an outdoor pizza oven could be a great present. If your parents travel to all of your outdoor sports events- even when it's freezing cold- a heated stadium seat would be an awesome gift. A travel coffee mug or water bottle is always a great option, especially for parents who are always on the go. To go along with that, a sampler box of coffee or tea would be a good gift for parents who enjoy it. A comfy blanket, robe or socks are good gifts for when your mom or dad wants to kick back and relax.
There are endless ideas of gifts you can buy for the many people in your life. This gift guide covered some basic ideas and hopefully helped you with purchasing a gift for someone this Christmas season.
About the Contributor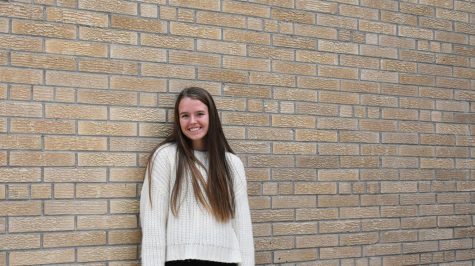 Shelbee Burke, Web Editor
Hi! I'm Shelbee Burke, a junior at AHS. This is my second year writing for the SPUD. I am the 16 year old daughter of Tom and Gail Burke. I am very active...