Veterans Day
Veterans Day is a federal holiday in the United States for honoring military veterans that takes place on November 11. Veterans Day is similar to Memorial Day. The only difference between the two is that Veterans Day honors the service in the United States, while Memorial Day honors those who died while in the military. 
In 1945, World War II Veteran, Raymond Weeks had the idea to expand Armistice Day to celebrate all the veterans, even the ones who died in World War I. President Dwight D. Eisenhower supported the idea of Veterans Day. Edward Rees, who is from Kansas, presented a bill establishing the holiday through Congress. After the bill passed in Congress, Eisenhower signed the bill on May 26, 1954. 
Families celebrate Veterans Day by writing letters, or spending time with veterans. Since this is a federal holiday, some workers and students get the day off from work/school. When it is on a weekend some companies let their workers choose which day they want off.
Some fun facts about Veterans Day are that in 2010, there were around 21.8 million veterans in the United States. There are around nine million veterans over the age 65. Veterans Day does have a flower, which is the poppy. At many different businesses, people sell paper poppies to the public.
Veterans are special because they leave their families to fight for our country. They also put all of our needs before theirs. Veterans are doing what many are afraid of, and because of their sacrifices, we have our freedom. 
 A lot of people have died in the war for our freedom, so we should thank them for the service they have done for us. If they didn't fight for our freedom we wouldn't be where we are now.
About the Contributor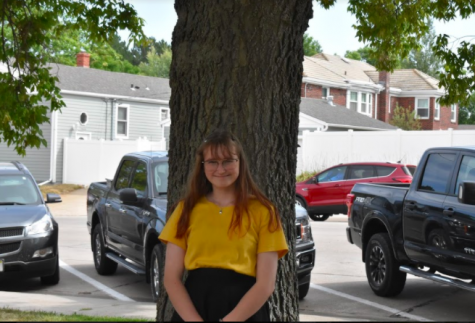 Ariale Hindman, Staff Writer
Heyo! I'm Ariale Hindman, a sophomore at Alliance High School. I'm 15 years old, and my parents are Brandy and Terry Hindman. I do Mixed Choir and...