An Inside Perspective on Being a Teacher's Cadet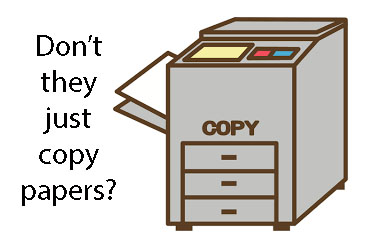 One of the many exciting things about being an upperclassmen is the electives you can enroll in. Being a teacher's cadet is one of those exciting electives. In middle school, you would always see a high schooler down at the middle school helping a teacher, but what do they do?
To get a first person perspective, I interviewed senior, Kylie Adams, to see what she thinks about being a teacher's cadet. Adams cadets for Casey Mracek, the physical education teacher at Alliance Middle School."I enjoy seeing how competitive the kids can get," replied Adams when asked what one of the reasons she enjoys cadetting is. As a cadet, she gets to play games with the kids, and act as a role model. When asked if she recommends being a cadet to underclassmen, she responded, "Yes, it is a great opportunity to understand some of the things teachers have to do day-by-day."
I also talked to junior Alec Garcia. Garcia cadets for Jenny Lanik at Kiddie Campus Preschool. When asked what he helps with at the preschool, Garcia responded "I help with [the] kids at recess, art, and [during] puzzles. I get to play with them, and help feed them lunch." Garcia also commented that he "…loves seeing all the little preschoolers smile and have fun…and helping the little ones put on their shoes." Garcia also recommends that underclassmen try being a cadet when they are old enough. 
Being a cadet is just one advantage to being an upperclassmen. Yes, sitting in the back of the bus is cool, but getting a personal experience in the classroom with a teacher and his/her students is even cooler.  As Alec said, just the smile of a preschooler is something that he loves seeing every single day. Plus, the kids look up to you way more than you could ever know. Cadets act as a role model to the next generation of kids at Alliance Public Schools.