MIT Acceptant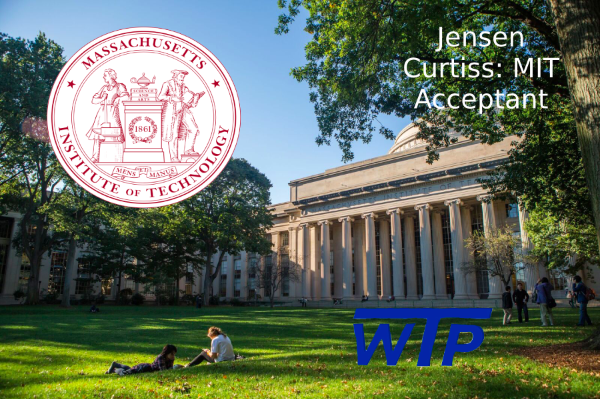 Most seniors wish of getting into their dream college. For some, their wish comes true, and for others, they find home at another college. Jensen Curtiss, a senior, has found her home for the future at Massachusetts Institute of Technology, or MIT, in Cambridge, Massachusetts.
For Jensen, MIT has been a dream school from the start. When she heard of the Women's Technology Program, or WTP, she began to think it was possible. She applied and was accepted into the WTP, which allowed her to visit MIT this past summer. Jensen said "I fell in love with the learning environment." Over the course of one month, she learned about computer science and electrical engineering.
MIT was at the top of Jensen's college choices. If accepted, she knew that would be the school to continue her education since MIT only accepts about 7% of all applicants. Jensen applied and was accepted into other colleges, one being Rochester Institute of Technology, or RIT, in Rochester, New York. Jensen plans on majoring in Course 6, which is a combination of computer science and electrical engineering that focuses on computer science.  
The hardest part of getting into MIT was the application, especially the essays. "It's difficult to write a compelling series of essays that capture who you are while still making sure the admissions officers don't put your application down." MIT has a rigorous application process with four sections: biographical information, other information such as extracurriculars and awards, six essays that are 100 to 250 words, and recommendation letters. Jensen later had the opportunity of being interviewed.
While MIT is twenty-eight hours away, the distance is not a major issue for Jensen. "I'd be lying if I didn't say I was a bit nervous, but I was fine during the month I spent there and I believe that the experience will be similar to actually going to college there." The constant activity within MIT has distracted Jensen from getting too homesick on her visits.
Jensen believes the hardest part of attending MIT will be the school work. MIT is known for it's rigorous coursework. "I know I'm going to learn a lot about something that I love, so I know it will all be worth it!" With time, Jensen will be able to adjust to the expectations and pressure.
Jensen has been very involved academically and with her extracurriculars. She was involved with band for three years playing the trombone. She has participated in academic decathlon and scholastics day. Jensen is also a member of FCCLA, FBLA, and the vice president of National Honors Society. 
While many students dream of getting into a specific college, many change their minds after campus visits, acceptance, or other factors. For Jensen, she always knew MIT would be the college where she would earn her degree. Excited to start, Jensen is preparing to move across the country, and study the thing she loves most.
About the Contributor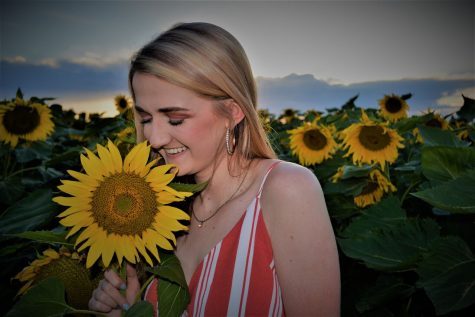 Brielle Alwin, Staff Writer
I'm Brielle Alwin. I'm a senior here at AHS and this is my first year with the SPUD. I am seventeen years old and have lived in Alliance for thirteen years.

I...