Christmas Music: Yay or Nay?
Hang on for a minute...we're trying to find some more stories you might like.
December is quickly approaching and that means all things Christmas. To many, Christmas music is a huge part of the holiday season, but obviously it has been around for many years. It started in the 16th century and it has carried on to today, with carols such as "The 12 Days of Christmas." Christmas music has definitely become more modernized throughout the years, which makes it easier to listen to this music annually. The question is: is it overrated now? I asked the students of AHS in a poll what they thought about Christmas music, and how early they start listening to it.
The students at AHS had a lot to say about this whole situation. I mean sometimes, some people just don't enjoy this music as much as others, and it's safe to say they wanted to be heard; however that was only 30% of the students. Students who voted "yes," holiday music is overrated commented,"People listen to it way too early, and it is on repeat until Christmas is over." Others commented that it's "cheesy," "annoying," and "it's overplayed." Brielle Alwin, a senior, commented that "Christmas music is good, but when there are twenty different versions of Jingle Bells, it can be overrated. The newer original songs are better." To add to this, some people even said that they listen to it year round, or even right after halloween as if there isn't another holiday right before Christmas.
A lot more students replied with the answer "No." The overall percentage was 70% and most of their reasoning behind Christmas music not being overrated and overplayed was the simple fact that it brings joy and cheer to the holiday season. Madison Adam, a junior, commented that it is not overrated,"Because it is happy. Makes you feel good. They are classic songs that everyone can sing to. 'The best way to spread holiday cheer is singing loud for all to hear.'" Madison definitely had a very good reason as to why Christmas music is not overrated.
Allexis Rolstad, another junior, said that she does not think it is overrated and explained saying, "If anything, Christmas music is underrated. Christmas is the best time of the year and the music just makes me super excited for the Christmas season." Allexis showed that Christmas music is the whole part of getting into the Christmas spirit.
Overall AHS does have a variety of students with different likes and dislikes, some really appreciate the season, but not the overplayed music. Others are totally in love with the fact that Christmas music keeps evolving and new renditions come out throughout the years. So, even if you don't enjoy this music, there is something that everyone will find enjoyable about this holiday season!
About the Contributors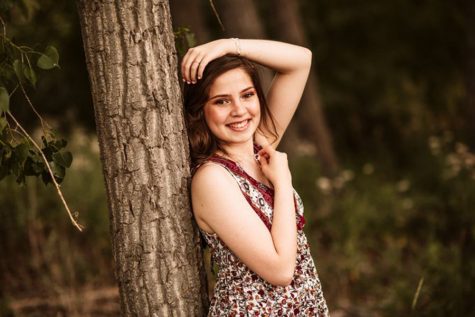 Crystal Garza, Editor
Hi! My name is Crystal Garza. I'm a senior at AHS, and this will be my third year writing for the SPUD. I'm the oldest daughter of Richard and Oneyda...