Breast Cancer Awareness: Our Story
Hang on for a minute...we're trying to find some more stories you might like.
The month of October just passed and to many, this is a very impactful and inspiring month. The month of October is known as breast cancer awareness month. This month helps to support the fighters, survivors, and those who lost their fight against breast cancer. Many of students in AHS have been affected by loved ones going through breast cancer.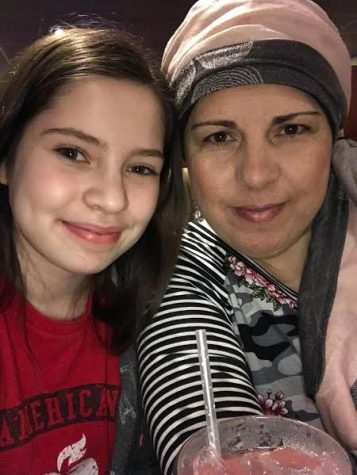 Personally, I have been affected by it. My mother earlier this year was diagnosed with breast cancer. She has had to go through surgery, chemotherapy, and now is going through radiation. My initial thoughts after hearing the words "tumor" and "cancer" were absolute distraught and shock. I never in a million years thought that something like this would be brought up in my family. My mom said that she was in complete and utter fear at first, but said she never blamed God for any of it. She says it was definitely hard getting used to all of the symptoms of the chemotherapy, especially because your body becomes weak. It's hard to eat, work, or even do daily routine things. When hair loss comes into play, it is definitely a hard thing, but the hospitals help a lot with that. They offer wigs, scarves, and even offer makeup classes to help patients who need it. The whole experience for me has been life changing and eye opening. You never appreciate someone as much as you do until the thought of them not being here is put into a clear perspective.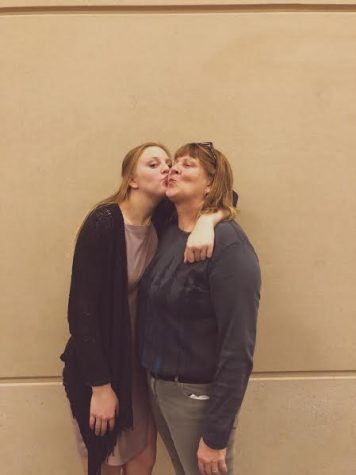 Emersen Cyza, a senior, is another student that has been affected by loved ones being diagnosed with this cancer. She says that her mother, Pam Cyza, was 30 when she was diagnosed. She doesn't remember when she found out exactly but she says it was or is "still very shocking." Their family has also been affected by a few other loved ones being diagnosed with breast cancer. She says that she never got to meet her grandma Rose, on her mom's side, due to her struggle with breast cancer. Pam Cyza was only 23 when her mom passed. Emersen's aunt Laura was also diagnosed, just eight years after her mom was diagnosed. Emersen says that "she was actually cancer free until five years ago."
From this experience, Emersen says:"I learned a lot through my life. Not to take family members for granted for sure." She then went on to say "it is very important to spread awareness because it's something that has affected my family."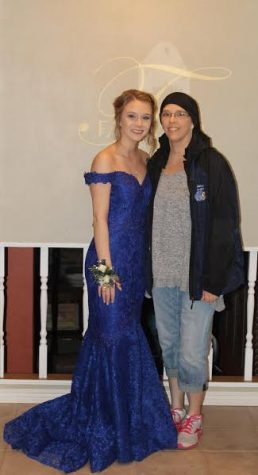 Jayci Dvorak's mom, Darci Dvorak, was diagnosed in early November in 2017 with stage 2b/3. Jayci was 16. Her initial thoughts after finding this new out was that she "was going to lose her best friend." The diagnosis affected her family tremendously because her mom was gone weekly. That left her and her little brother, Jaden, home alone, unless her dad, who is a railroader was home. She says that the hardest part was "having my mom miss all my last's for high school and seeing her in so much pain." You learn a lot from this experience, and she says that she "has learned the power of physical and mental strength and leadership." Lastly she states, "it's important to spread the awareness because you never think that it's going to happen to you or someone you love. It's important to go to the doctors and learn about your history. Get any testing you can to prevent anything to happen to you or future generations."
Overall, we admire and honor the strength and perseverance of every person going through this. It takes a strong mind and faith. You never think it'll happen, until it does. Breast cancer affects a lot of people in this school and all around the world, so it's our job to spread awareness.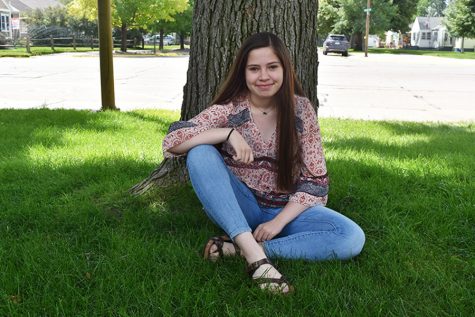 Crystal Garza, Staff Writer
Hi! My name is Crystal Garza. I'm a junior at AHS, and this will be my second year writing for the SPUD. I'm the oldest daughter of Richard and Oneyda...