A Little Change Makes A Big Difference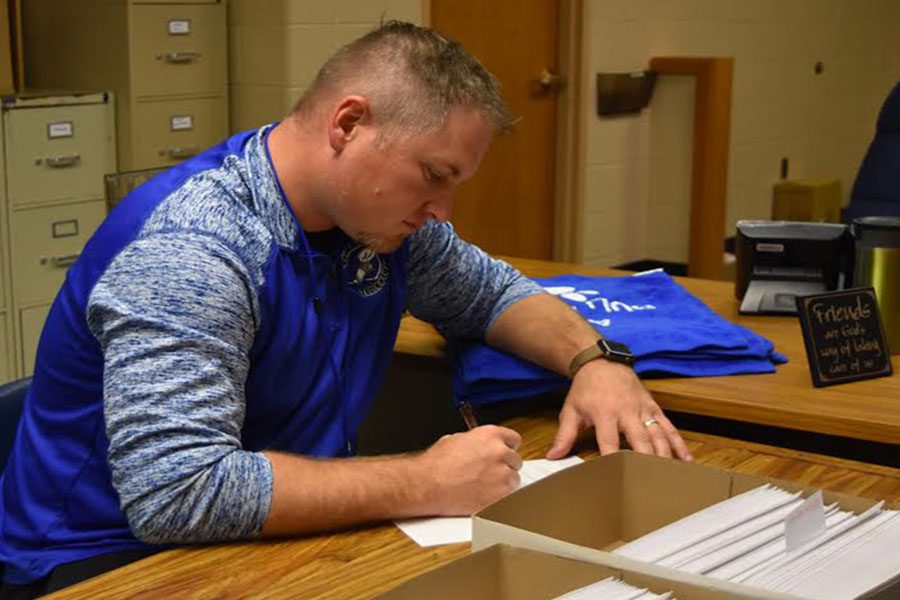 Most students at Alliance High School have noticed that this school year has been a little different than in years past. There are many reasons for this, but the most noticeable is that many of our staff members are new.
One new teacher in the math department is Mr. Barrow, he teaches Geometry and ACT Prep. A new teacher in the science department is Mr. Allison, teaching Physical Science. One new teacher in the music department is Mr. Eskam, teaching Band. Ms. Vivion, the new Agriculture teacher, Ms. Jensen, the new FACS teacher, and Mr. Pahoviak the new shop teacher. However, there is one that stands out the most to the AHS students.
Mr. Lanik was one of our Algebra and ACT Prep teachers last year. He has moved away from math classes and is now our new counselor. Many students have realized how much of a difference he has made in these past few months. Brionna Schafer, a sophomore, says, "Lanik is diverse in his skill set. He provides us with the classes we need for our future endeavors and reaches out to us to make sure we are on track for college."
When asked what he has changed for this program, he said, "I hope that I have brought a positive outlook, not only from the kids but the staff and the whole school in general. The other thing is having a place where kids can turn when they are struggling and know that we are going to come up with a plan to hopefully help them."
Mr. Lanik has reached out to many kids, trying to get them on track and thinking ahead for their future.
Lanik mentioned, "Seek. Some kids, when they are struggling, are not going to reach out. Some colleges have been here, so I will try to go seek them out and say, 'hey they are here, this may be a fit for you.' Kids need to know about all the opportunities out there."
Lanik has brought a lot to the table in order to better our school. He has been active in getting involved in the students' lives and has strived to make us the best students we can be. "Even though I have only been a counselor for a couple months is all, it has probably been beneficial that I have been in the building for 15 years and this gave me ideas on things we can utilize or make different moving forward to benefit the kids."
So, if your schedule is needing to be fixed, you have questions about any of your school work, have questions about college, or just need someone to talk to, just know that Lanik's door is always open and he is more than happy to help you with anything you need.
About the Contributor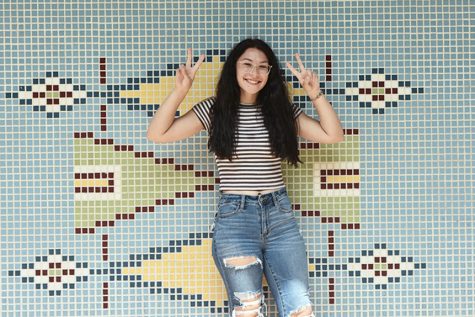 Thalia Gonzalez, Editor-in-Chief
Hey guys! I'm Thalia Gonzalez. This is my third year writing for the SPUD and my first year as Co-Editor-in-Chief! I am the only child of Tony Gonzalez,...