The Importance of Gratitude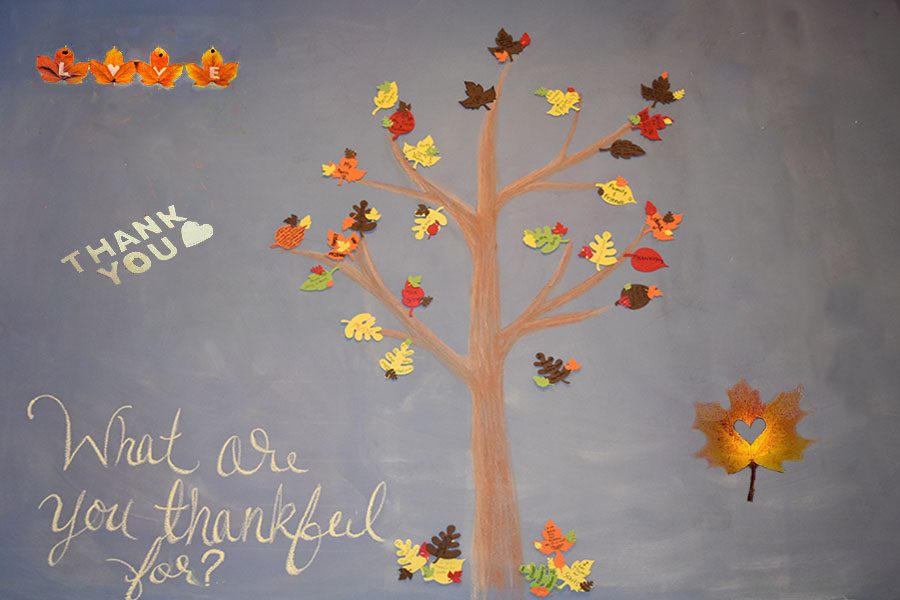 Gratitude is a great way to help with your mental health, and it just so happens to be a big topic going around our school this month. As Mrs. Smith is known for, she is helping to bring smiles to the faces of the students of AHS. This month she and the AHS Key Club to created and dedicated a gratitude hall to all the students and staff of AHS.
The hall consists of posters, quotes, and drawn trees with leaves. The students and staff have written things they are grateful for on the leaves. As Mrs. Smith says, "One of the best things you can do if you are feeling depressed, or having a hard day even, is to think about the things you are grateful for."
All over the wall, you can see what people have chosen to write on their leaves of gratitude. These gratitudes include family, friends, music, life, food, sunsets, animals, parents, love, art, religion, imagination, and sports. Mrs. Smith also advises, "Saying these gratitudes and even going to the next step, writing them down, is really a proven way to battle a hard day. So, I thought, let's do a gratitude wall so that all 500 people in this building, every day, could look at other people's leaves. Maybe even if they did not put a leaf of the wall, they could think about the things they are grateful for."
Along with the leaves, Mrs. Smith has been giving her students free daily tips and tricks to help with anxiety and/or depression. A few things she has mentioned in her list of tips and tricks are helping others, 30 minutes of exercise a day, reading a book, making a list of what you like about yourself, art, and listening to music.
When Mrs. Smith was asked what she would like to say to the people going through a hard time in their lives she responded, "There are people who will understand, and there are people who will listen. There is no shame in opening up to someone and saying, 'hey I'm just having a hard day, or I'm having a hard month and I just need someone to talk to' because people will bend over backwards to do anything to help somebody else. You just got to know who to go to. Sometimes it's adults, a counselor, or a really trusted friend. Parents are a great asset even though kids are afraid of that, Ministers or pastors, even aunts and uncles, someone is there."
Mrs. Smith also wanted to add something for the students or others that may be feeling depressed or down.
"I just want everyone to stop and think about the little things in life, and how those little things really are the most important. When it comes down to it, it's not the amount of money, it's not the amount of fame, it's really just looking at your life around you and making your life the very best it can be."
Happiness cannot be traveled to, earned, worn, or consumed. Happiness is the spiritual experience of living every minute with love, grace, and gratitude. Having this gratitude wall will hopefully bring people's spirits up and makes them think of all the little things that they have in their life.
About the Contributor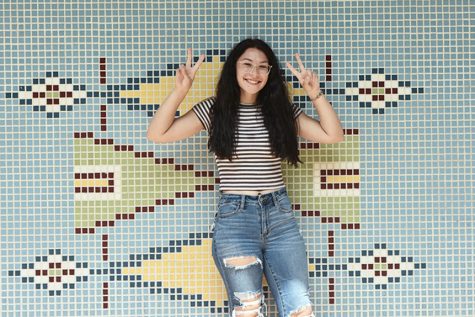 Thalia Gonzalez, Editor-in-Chief
Hey guys! I'm Thalia Gonzalez. This is my third year writing for the SPUD and my first year as Co-Editor-in-Chief! I am the only child of Tony Gonzalez,...