Lent 2018
Hang on for a minute...we're trying to find some more stories you might like.
As Easter season comes to an end, several religions had been preparing for the past 40 days for this exciting holiday. Lent is a time of year where religious people fast and repent in the spring. It begins on Ash Wednesday and ends several weeks later on Easter. Many people give up something during Lent, or try to break a bad habit, such as TV or other pleasurable activities. Engaging in acts of charity is another custom during Lent.
A poll was sent out about Lent to the freshmen, sophomore, junior, and senior classes, at Alliance High School and 70% of them practice the Lenten traditions of giving something up while only 30% not participate. Some examples of things that were given up by the 70% was pop, candy, social media, and just phones in general.
An anonymous student gave up their social media for the Lenten season. A poll question asked if what they gave up was a struggle and they explained, "It is difficult for me because so much communication between friends happen online, especially in our generation. Sometimes I feel like I am missing out on seeing what my friends are doing. Other times I feel relieved because having no social media lessens drama drastically."
Social media is a big deal in this world and not many teenagers would be able to give it up for the rest of their lives. Another anonymous person that gave up social media explained that they probably wouldn't be able to give that up for that long.They also said that it's hard not seeing what other people are up to and what is happening in the world.
Easter has just ended and the Lenten commitment is now complete. Now the people that gave something up are free to indulge in what they gave up once again. I hope everyone had a fun and eventful Easter!! "He has risen." -Mark 16:6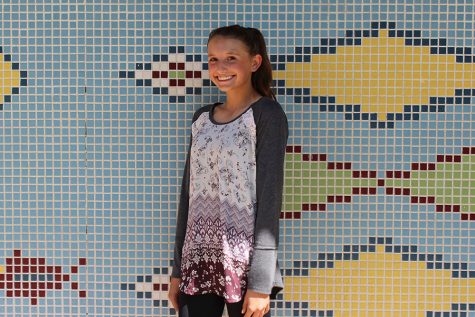 Taylor Manion, Staff Writer
Hi! I am Taylor Manion. I am a sophomore at Alliance High School. I am the daughter of Meagan and Klete Shrewsbury and Boone and Jessica Manion. I have...