Band Christmas Concert 2017
Hang on for a minute...we're trying to find some more stories you might like.
On Wednesday, December 12, band parents and classical music lovers gathered together to watch the Alliance High School band's annual Christmas concert.
The night opened with the jazz band performing "What Child is This?". In this piece, Aubrey Garrett performed a solo on the alto saxophone.
After this song, director, Jerrold Heide, gave a quick description of the first piece and the piece to come. The group then began playing a jazzy rendition of "Silent Night", featuring soloists Bailey Alwin, on the alto saxophone and Rachel Baker, on the vibraphone. After the performance, Heide chatted up the audience for a bit about an augmented fourth chord that was added to vibraphone part at the end of the song. He explained that he did this so that there was a sense of longing at the end of the piece. The group ended their performance with "Little Brown Jug" , featuring Zachary Young on the valve trombone.
The jazz band quickly left the stage. Behind the curtain, you could hear the large band begin to set up all of their equipment and begin to warm up.
After a quick tuning note, the band began their performance of "The Moon of Winter (The Huron Carol." Heide then thanked everyone for coming and introduced the first piece that the band had already played and what they would be playing next. The band continued with their performance of "Amazing Grace."
After Amazing Grace, Heide announced that for the next piece, he would not be conducting, but that Zachary Banzhaf, a student teacher from Chadron State College that had been practicing with the band for seven weeks would be making his conducting debut.
Banzhaf ended that concert with "Moscow, 1941" which is based off of the French and Indian War.
Heide walked back on stage and, once again, thanked everyone for coming while wishing them a happy holidays. The band quickly grabbed all of their belongings, and just like that, the 2017 AHS band Holiday Concert was over.
About the Contributors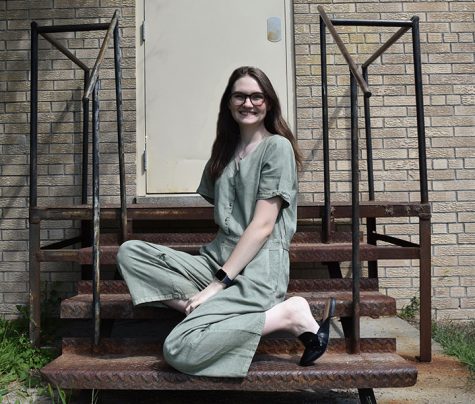 Aubrie Lawrence, Editor-in-Chief
Hi! I'm Aubrie Lawrence. This is my third year writing for the SPUD. I am a Senior here at AHS, and I am the Editor-in-Chief for the SPUD. I am the oldest...