80's: The Fashion Comeback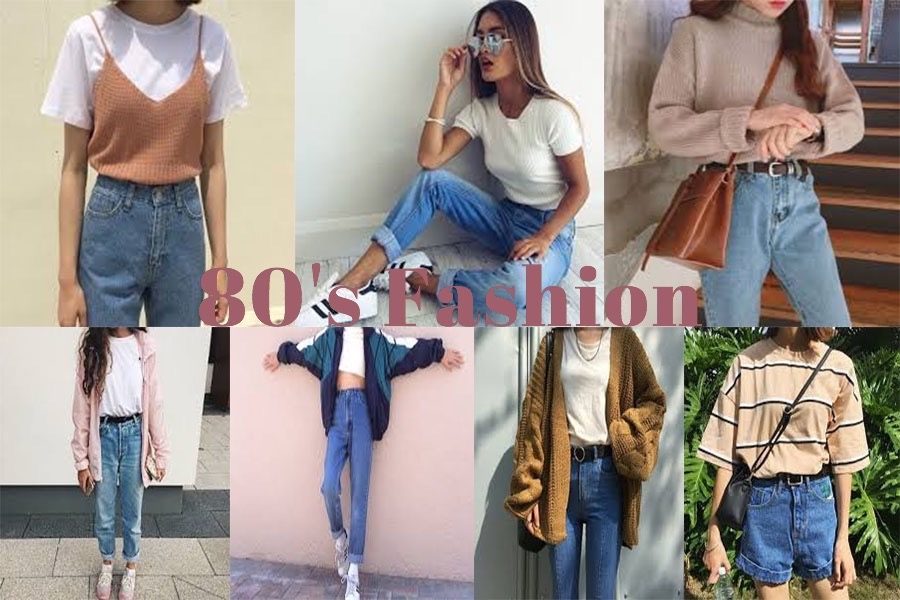 80's fashion has taken a comeback in 2017. From scrunchies to "mom" jeans, we can all agree that we are seeing these fashion trends more and more everyday. Even though some of these trends bring forgotten memories to our parents and teachers, many clothing pieces have come back with vengeance and have become some of the biggest fashion trends of the season.
Before the term "mom jeans" came out, these high waisted denim pants from the 80's were just considered the fashionable jeans at the time. These jeans range anywhere from a light blue wash to a dark denim color. Mom jeans have a high waistband that sit at or right above the navel to define the waist. They were an everyday wear until the late 90's and early 2000's when Britney Spears and Paris Hilton wore those killer low-rise jeans and the people switched sides. Here we are though, back to our old ways with the original high waisted mom jeans.
This trend slowly came back in mid-2010 when high-rise skinny jeans came into play. Many celebrities such as Selena Gomez and Kim Kardashian were seen wearing these jeans as well as high waisted skirts, starting a new fashion trend that soon just went back to an old fashion trend.
Another great piece, not only popular in the 80's, but also years before are bomber jackets. This jacket is waist length, closed with a zipper, and has elastic cuffs at the hems. These jackets range from all black with patches or pins, to elaborate designs that quickly catch the eye. Although the first bomber jacket, known as the flight jacket, was used in the 1940's by members of the military, it was brought back in 1963 when Alpha Industries introduced their first MA-1 flight jacket.
This jacket just seems to come and go depending on the generation, but it shows how we just seem to keep going back to our old fashions. Which is not always a bad thing.  
One of our juniors, Hannah Middleton, is always staying up with today's fashion from the mom jeans to the makeup. When asked how she felt about these trends coming back, you could see it spark something in her eye. "Ecstatic, I'm loving this fashion." She took a moment to look herself up and down, "Obviously."  
Things don't just stop there, there are also crop tops, chokers, overalls, scrunchies, and even denim jackets being sold in stores today. These pieces are sure to be in almost every girl's wardrobe who is keeping up with this years fashion because you know what they say an oldy, can still be a goody.
About the Contributor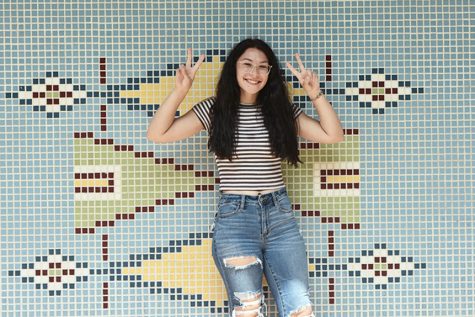 Thalia Gonzalez, Editor-in-Chief
Hey guys! I'm Thalia Gonzalez. This is my third year writing for the SPUD and my first year as Co-Editor-in-Chief! I am the only child of Tony Gonzalez,...