Junior Year: The Struggle is not Real
Hang on for a minute...we're trying to find some more stories you might like.
High school is known for a lot of things. One of those that it is best known for is being the place where you find yourself. Junior year, is the time when that is supposed to happen the most.
Where do you want to go to college? What you want to do in life? Those questions can be scary and hard to process. But once you figure it out, is junior year really that scary?
Yes you have the ACT to worry about, but that is just a small piece to the big picture. There are so many things that junior year brings around that are fun and not at all scary.
Fun things, like decorating junior hall for homecoming or getting ready for prom, are what make you forget that you are two years away from adulthood. It lets you remember that, while college is just a couple of years away, there are so many things going on right now. If you worry about the future every second of every day, you will miss all of the great things that high school has to offer.
Students going into junior year always believe that junior year is going to be the scariest year of high school. There are many, however, that have been able to survive the storm that is junior year, and did it with great success.
"It wasn't that terrible. You just gotta keep up with stuff." stated Grace Tolstedt, a survivor of junior year.
The third year of high school is fun, scary and stressful all rolled up into a neatly wrapped package, but that's what makes junior year, junior year. All those things are summing up what you are going through in life outside of high school, whether it be your after school job or the sport that you play, all are fun, scary, and stressful.
Remember not to sweat the little stuff, because in the long run, it might not matter. All the homework, tests, and late night essay writing that you experience throughout high school are all things that everyone has gone through, and they all made it out alive. I mean, look at the seniors, they made it through the ACT and they are all still living and breathing. So, to all students coming back to school this year, good luck and remember that high school is just a small piece of a large puzzle that is called life.
About the Contributors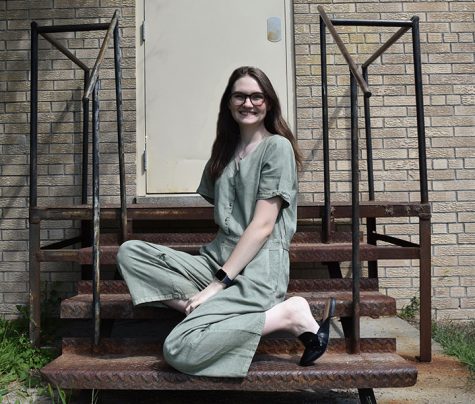 Aubrie Lawrence, Editor-in-Chief
Hi! I'm Aubrie Lawrence. This is my third year writing for the SPUD. I am a Senior here at AHS, and I am the Editor-in-Chief for the SPUD. I am the oldest...