Girls Basketball Western Conference 2021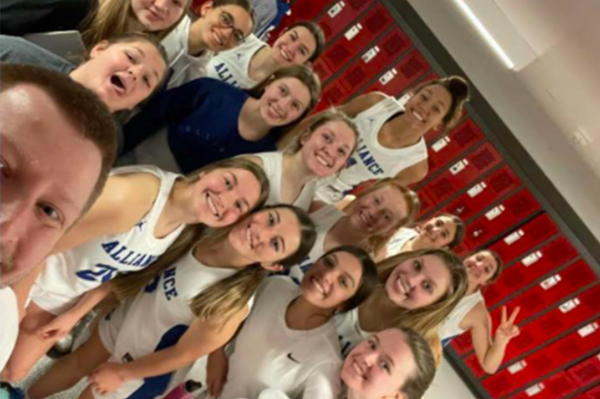 Girls' basketball western conference took place Wednesday, December 1, through Friday, December 3. The tournament was a great experience for the girls. Stephen Crile, the girls' basketball coach, said the girls performed well.
Preparing took a lot of work. They prepared by working on strengthening and skill. Crile said,"We have been preparing since I arrived in town on May 27. We have had official practice for about three weeks before we played." Crile stated that the girls are trying to improve every day and learn new skills. He was very pleased with how the girls are improving and how they all work together.
When asked about the highs of the tournament, Crile stated, "We did a lot of good things overall. We were in every game that we played and came out with a win in one of those games." He is proud of the girls for winning a game during the tournament. Crile also mentioned one of the lows. The low was how they played against Gering, but he is excited to see how they can improve that in the future. Freshman, Miah Marsteller, said, "The lows were hard but we always came back from it. We would lack communication at times, and we would shoot some bad shots, but that is all part of the game. We always fixed what we needed."
Marsteller said the girls performed pretty well and she was proud of what they accomplished. Marsteller stated that the girls took a few months to prepare but slowly improved over time. She was proud to see everybody helping and communicating with each other and she is also excited to see what the future brings for her and her team.
Crile and the girls know they can work harder to improve their skills. The SPUD is excited to see what else the girls can improve this season.